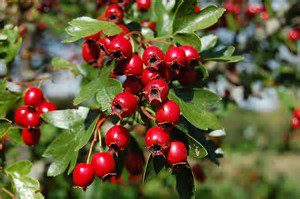 Hawthorn and heart disease. Hawthorn has been used for heart health for many centuries, Hawthorn has been used for its medicinal properties. Heart disease is the number one cause of death in the United States. I will discuss the magical properties of hawthorn in this article.

Magical Properties of Hawthorn
There have been a plethora of trials using hawthorn and benefits for heart disease.  In elderly populations, the use of herbs is increasing. It is estimated that 33% of the elderly population uses alternative or complementary medicine.
The elderly are turning to alternative medicine to treat congestive heart failure because the side effects of these medications to treat congestive heart failure can sometimes have very bad side effects.
Hawthorn and Heart Health: Hawthorn Uses
Today, hawthorn is an official drug in the pharmacies of Brazil, China, Czechoslovakia, France, Germany, Hungary, Russia, and Switzerland.
In fact, in Germany hawthorn is on the formulary as an actual drug to treat congestive heart failure. Thousands of people throughout the world have used hawthorn with good results.
How Does Hawthorn Benefit Heart Disease
    Hawthorn acts as an antioxidant. Antioxidants protect against oxidative damage. Antioxidants can help prevent or stop the damage caused by oxidants.
Oxidants are produced naturally in your body and they can be found in the environment. Antioxidants can help lower the incidence of diseases such as cardiovascular diseases, certain cancers, and certain neurological diseases.
Hawthorn also has hypotensive properties. Hawthorn Decreases high blood pressure by causing the blood vessels in the body to relax with the stimulation of nitrous oxide.
Hawthorn has been known to decrease cholesterol because it inhibits the absorption of dietary cholesterol. Hawthorn has a direct action on the heart cells which results in an increase in coronary flow, an increase in the relaxation of the heart vessels, and antiarrhythmic actions.
There have been many trials down to assess the effectiveness of Hawthorne and the benefits to the heart. The Hawthorn preparation used was WS1442.
The dosage used was 900 mg per day and the trial lasted two years. The result of this trial was that there was a reduction in the incidence of sudden death in patients that had moderately decreased left ventricular function.
    Another trial was done that lasted six months, and the dosage was 450 mg taken twice a day. This study showed that the participants had A decreased need for diuretics. These Participants also had a modest reduction and systolic and that diastolic blood pressure.


In 2004, a trial was done with Hawthorn on patients with stage 2 heart failure.
The three cardinal symptoms of heart failure which include fatigue, shortness of breath on exertion, and palpitations were significantly decreased in the group that used the WS1442 Hawthorn preparation.
They also had improved exercise capacity and overall symptom reduction.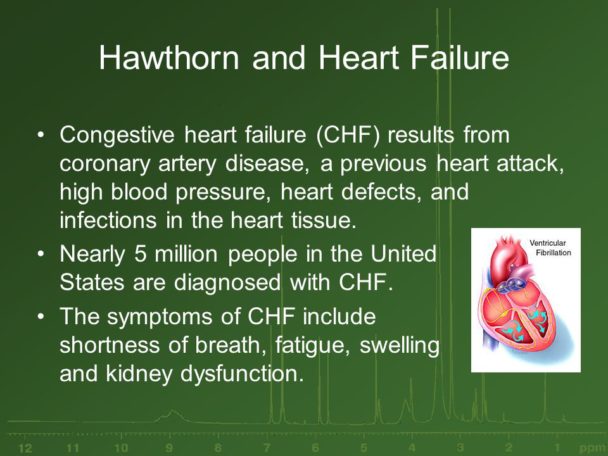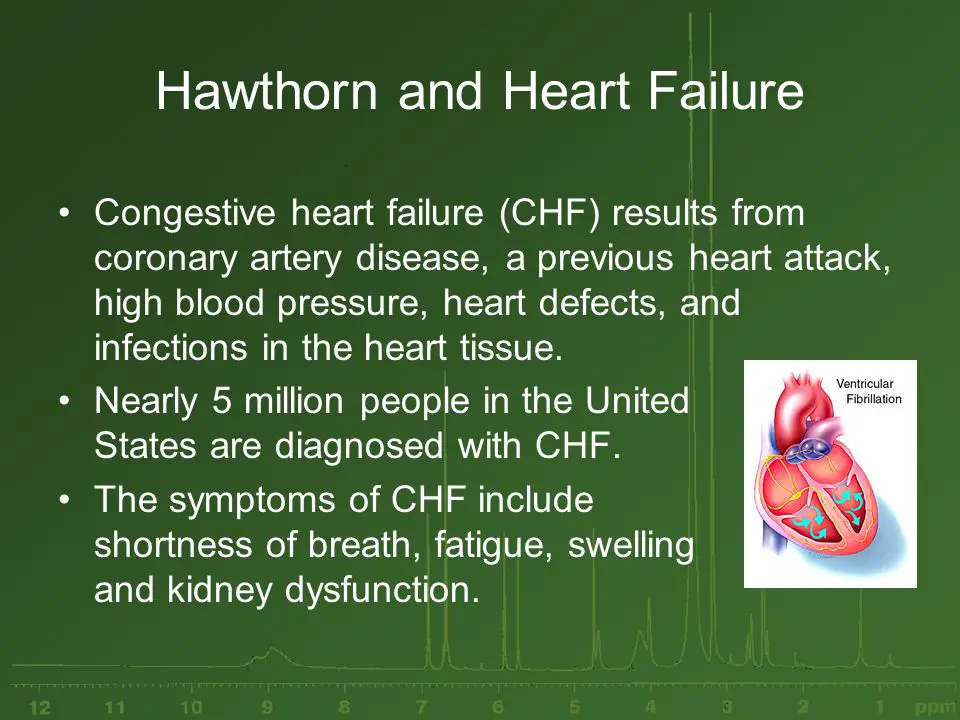 Hawthorn Berry Dosage
    How much Hawthorn berry needed to lower blood pressure? In the trials, the average dose was 900 mg divided into 450 mg twice a day.
The leaves and berries were used. However, I have used other name brands. The most important thing to remember is to make sure that the preparation has berries and leaves.
  Nature's Way makes an excellent hawthorn preparation: Hawthorn (Standardized)
. Life Extension also makes a good preparation of Hawthorn
Hawthorn Berry Side Effects
    Hawthorn has been consistently proven to be tolerated by patients with negligible side effects. There have been no signs of toxicity even when doses up to 1800 mg per day were used. Hawthorne shares the same action as Digoxin, but it does not have the side effects that digoxin has.
Drug-Herb Interactions
  The only drug that is known to possibly interact with Hawthorn is digoxin, and that is because it has similar actions on the body. Also, since Hawthorn decreases blood pressure, people who are taking high blood pressure medication should monitor their blood pressure daily.
In addition, people taking hawthorn should let their cardiologist be aware of.
  I have personally used Hawthorne with very positive results. The actual preparation that was used in the trials was WS1442. This is not readily available here in the United States. However,  there are many standard preparations of Hawthorne that are effective.
Conclusion
Hawthorn has been used for centuries to treat chest pain, high blood pressure, congestive heart failure, and elevated cholesterol. However, not all hawthorn is made equally. It is important to get the leaves and flowers of the Hawthorn shrub.
Heart disease is the leading cause of death in the United States and throughout the world. Heart attacks claim 300,000 lives in the United States annually. These are the magical properties of hawthorn.
FAQ
Q: What is Hawthorn?
A: Hawthorn, also known as Crataegus, is a plant belonging to the rose family. It is commonly used in traditional herbal medicine for its potential benefits for the heart and cardiovascular system.
Q: How does Hawthorn benefit the heart?
A: Hawthorn has been traditionally used to support heart health due to its potential cardiovascular benefits. It may help dilate blood vessels, improve blood flow, and strengthen the heart muscle. Additionally, Hawthorn may have antioxidant properties, which can help protect the heart from oxidative damage.
Q: What conditions or symptoms can Hawthorn potentially help with?
A: Hawthorn has been used to support various heart-related conditions, including congestive heart failure, angina (chest pain), high blood pressure, and irregular heartbeat. It may also be beneficial for improving symptoms such as shortness of breath, fatigue, and exercise intolerance associated with heart conditions.
Q: How can Hawthorn be consumed?
A: Hawthorn is available in different forms, including capsules, tablets, liquid extracts, and teas. It can be consumed as a supplement or brewed into a herbal tea. Follow the instructions on the product label or consult a healthcare professional for appropriate dosage and usage instructions.
Q: Is Hawthorn safe to use?
A: When used as directed, Hawthorn is generally considered safe for most people. However, it is always recommended to consult with a healthcare professional before starting any new herbal supplement, especially if you have an existing medical condition or are taking other medications. They can provide personalized advice based on your specific health situation.
Q: Are there any side effects or interactions associated with Hawthorn?
A: Hawthorn is generally well-tolerated, but some people may experience mild side effects such as dizziness, upset stomach, or headache. It may also interact with certain medications, including blood pressure medications, heart medications, and some herbal supplements. It is important to talk to your healthcare provider or pharmacist about potential interactions before using Hawthorn.
Q: Can Hawthorn be used as a standalone treatment for heart conditions?
A: No, Hawthorn should not be used as a standalone treatment for heart conditions. It is best used as part of a comprehensive treatment plan recommended by a healthcare professional. Make sure to follow their advice and continue any prescribed medications or treatments while using Hawthorn as a supplement.
Q: Are there any contraindications for using Hawthorn?
A: Individuals with known allergies to plants in the rose family (Rosaceae) should avoid Hawthorn. Additionally, pregnant or breastfeeding women, as well as children, should consult a healthcare professional before using Hawthorn.
Q: How long does it take to see the effects of Hawthorn on heart health?
A: The effects of Hawthorn may vary among individuals, and it may take several weeks or months of consistent use to notice any benefits. It is important to be patient and maintain regular use as recommended by a healthcare professional.
Remember, while Hawthorn shows promise in supporting heart health, it is not a substitute for professional medical advice, and it's important to consult with a healthcare provider for guidance tailored to your specific needs.
References
Pittler MH, Guo R, Ernst E. Hawthorn extract for treating chronic heart failure. Cochrane Database of Systematic Reviews. 2008; (1): CD005312. doi: 10.1002/14651858.CD005312.pub2
Liu MH, Lin AH, Lee HF, Ko HK, Lee TS, Kou YR. The mechanism of action of the cardiovascular activity of Hawthorn (Crataegus spp.). Cardiov Drug Ther. 2011; 25(3): 287-297. doi: 10.1007/s10557-011-6317-4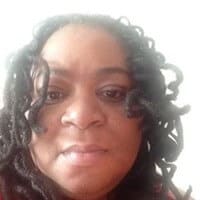 My name is Phyllis Robinson MSN, RN. I have been a Registered Nurse for 27 years in the Cardiac Intensive Care Unit. I am passionate about cardiac care and heart disease. I also want this blog to be an educational tool that people can refer to for traditional and alternative treatment. I will blog on heart disorders such as high blood pressure, congestive heart failure, cardiomyopathy, and high cholesterol.
I received my Nursing degree from Baltimore Community College.
I went on to receive my Masters in Nursing from Walden University
I have worked for almost 30 years in Critical Care with a focus on heart health. I am an advocate of preventive healthcare.