As a nurse, I get asked this question frequently: Why is an angioplasty an incorrect treatment for an aneurysm? First, we need to know what is an aneurysm and what is an angioplasty.
What is an Aneurysm?
An aneurysm is a bulge in a blood vessel due to a weakness in the vessel wall. An aneurysm can affect all vessels, but it mainly affects more arteries than veins.
The most common aneurysm occurs in the brain and abdomen. 
Risk factor for aneurysm include: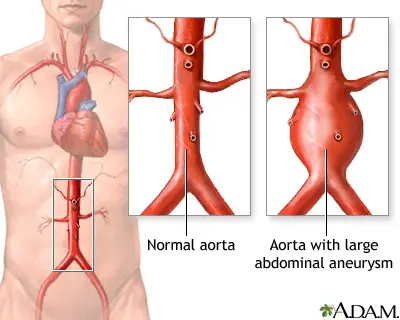 What is Angioplasty?
Angioplasty is a nonsurgical procedure used to open up a clogged or narrow artery due to plaque. 
The procedures involve introducing a balloon tipped catheter into the arteries. Once in the artery, the balloon is inflating to "open up" the clogged artery.
The balloon presses the plague against the artery wall which widens up the lumen of the artery. Therefore, the artery is widened and the blood can flow freely.
Why is an Angioplasty an Incorrect Treatment for an Aneurysm?
Angioplasty is an incorrect treatment for an aneurysm because an angioplasty would dilate an already dilated vessel and cause it to burst.
The treatment for an aneurysm depends on the severity. It also depends on the location and the size, If the aneurysm is about to burst or it has burst, surgery has to be done.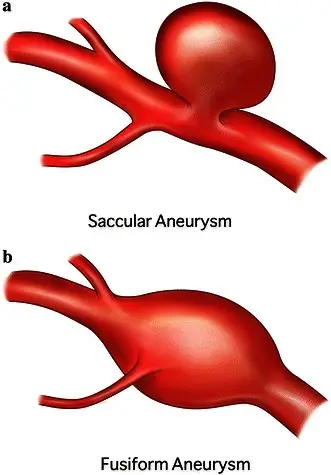 The most common surgical procedure done to an aneurysm is "clipping". Clipping involves the closing off of the aneurysm.
Stenting is also a common way to treat aneurysms. The main thing to take away is if you have an aneurysm, you need to have frequent follow-ups.