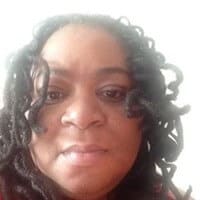 Phyllis Robinson MSN, RN  is a Registered Nurse who has worked in a variety of healthcare settings, including acute care hospitals, and home health.
Education: Nurse Robinson has a Master's degree in Nursing Informatics. She is certified in Basic Life Support and Advanced Care Life Support.
Experience: Nurse Robinson has been a nurse for 28 years specializing in cardiac care.
Nurse Robinson has experience caring for patients with congestive heart failure, heart attacks, strokes, high blood pressure, and other heart diseases.
Hello there! I am Phyllis known as Nurse Robinson. I am passionate about helping people with heart disease through a combination of traditional medicine and natural, holistic medicine. You see as a nurse with a congenital heart defect, I know exactly what the challenges of living with heart disease is about.
I starting blogging about heart disease when I was on bed rest from a heart complication. I started to do research and what I found was that there were so many different ways to treat heart disease. From medications to natural supplements to meditation! I did not learn this in Nursing school.
And this is how Healing Heart Disease Naturally was born! I also created a Facebook group to complement this endeavor. It has been wildly successful!
I want to reach the millions of people who are living with heart disease and to give them hope. I want to scream to the universe you can heal! I have witnessed it too many times to count!
Some of my most popular posts are:
5 Ways to Decrease Blood Pressure
Natural Ways to Help Congestive Heart Failure
How My Husband Got Rid of Diabetes
Lets Connect and share Your Story!!!!!
Nurse Phyllis