Chronic lung diseases are the third leading cause of death in America. Almost 7% of Americans have some form of chronic lung disease according to the Centers for Disease Control. In this article, we will discuss home remedies for COPD.
Home Remedies for COPD
Many adults are not even aware that they have a chronic lung disease because they are asymptomatic in the beginning. Magnesium, ginseng, and curcumin have been shown in studies to help the symptoms of COPD.
Chronic Obstructive Pulmonary Disease (COPD) is a chronic condition that is associated with impaired lung function and lung disease.
Chronic Obstructive Pulmonary Disease is a group of diseases involving the lungs. These diseases are:
Chronic airway diseases
Chronic airway obstructive diseases
Chronic
Emphysema

These patients have increased inflammation in the airways of their lungs. This inflammation causes excess mucus production, destruction of areas where oxygen passes into the bloodstream, and the inflammation makes it difficult for the lung to repair itself.
Chronic respiratory disease is the third leading cause of death in America. Seventeen percent of Americans have some form of respiratory disease.
Many times, the treatments and medications for COPD have awful side effects such as prednisone.
Risk Factors For COPD
Smoking is one of the main contributors to COPD. Air pollutants in the home, the workplace, respiratory infection, and genetics also play a big role (CDC, 2016).
People aged 64-75 years
American Indians and multiracial Non- Hispanics
People who are exposed to air pollutants in the workplace and at home
Previous and current smokers
People with a history of asthma
Being a woman
Complications of COPD
One of the main complications of COPD is activity limitations. These people have damaged lungs, and they have shortness of breath on minimal exertions. Simple things like walking are difficult for them.
Many of these patients have to carry a portable oxygen tank which is very heavy. Memory loss and confusion is a problem because the brain is not getting enough oxygen.
Patients with lung disease usually have other co-morbidities such as congestive heart failure and coronary artery disease.
Natural Treatments for Chronic Lung Disease
6 Natural Treatments for COPD
Physical exercise– Exercise might be considered a contradiction with COPD, but actually, mild exercise improves your stamina and gets more oxygen into the lungs. Examples of exercises are walking and cycling.
Breathing therapy– Breathing is essential for life. However, there are correct and incorrect ways of breathing. Breathing exercise increases your lung volume. Breathing also makes it easier to cough.
Magnesium– Magnesium relaxes the smooth muscles that are in the lungs. In fact, oftentimes doctors will prescribe magnesium sulfate intravenously for asthmatics attacks. Many people with chronic lung disease have a magnesium deficiency.  This is why patients in hospitals are often prescribed as an incentive spirometry device. This device increasing the oxygen capacity in the lungs.
 Pulmonary rehabilitation –  This is a program that lasts several weeks. This rehab includes breathing exercises, diet advice, and patient education. Evidence has shown that people who complete pulmonary rehabilitation have a higher quality of life despite the limitations of this disease. After completion of this program, people also walk further distances, and they are hospitalized less frequently. Quitting smoking is very beneficial because it is the main cause of chronic lung disease.
Ginseng – Ginseng has been used to treat chronic pulmonary disease. In one trial, the subjects received Ginseng 200mg twice a day for four weeks. None of the subjects had an exacerbation. At the end of 4 weeks, there was no COPD exacerbation in the subjects that took the Ginseng. Ginseng improved lung function, and quality of life. The dose of Ginseng was 200mg twice a day.
Turmeric (curcumin) -Bronchial asthma affects 110-150 million people worldwide and approximately 180,000 deaths annually due to asthma. Turmeric has been shown to help improve chronic lung diseases.
Conclusion
Chronic obstructive pulmonary disease or COPD is more often a lifestyle disease. However, people who have COPD often have less quality of life.
They are often tired, and they have difficulty breathing. There are effective medications, but they can have some serious side effects such as high heart rate and fatigue.
These home remedies for COPD are effective. As always, discuss with your physician about using these home remedies.


Resources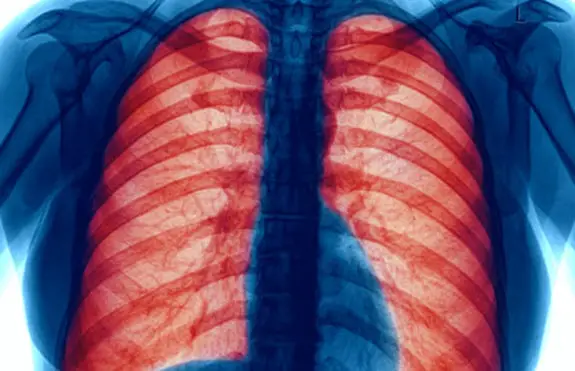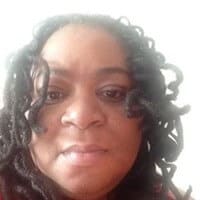 My name is Phyllis Robinson MSN, RN. I have been a Registered Nurse for 27 years in the Cardiac Intensive Care Unit. I am passionate about cardiac care and heart disease. I also want this blog to be an educational tool that people can refer to for traditional and alternative treatment. I will blog on heart disorders such as high blood pressure, congestive heart failure, cardiomyopathy, and high cholesterol.
I received my Nursing degree from Baltimore Community College.
I went on to receive my Masters in Nursing from Walden University
I have worked for almost 30 years in Critical Care with a focus on heart health. I am an advocate of preventive healthcare.