Coreg and Heart Failure: Drug Facts, Dosing, and Side Effects
Coreg Drug Facts
Carvedilol or Coreg is used to treat congestive heart failure (a condition in which the heart cannot pump enough blood to all parts of the body) and high blood pressure
It also is used to treat people who have had a heart attack. Carvedilol is often used in combination with other medications.
Carvedilol is in a class of medications called beta-blockers. It works by relaxing blood vessels and slowing heart rate to improve blood flow and decrease blood pressure.
Role of Beta-Blockers in Heart Failure
High blood pressure is a common condition and when not treated, can cause damage to the brain, heart, blood vessels, kidneys and other parts of the body.
Damage to these organs may cause heart disease, a heart attack, heart failure, stroke, kidney failure, loss of vision, and other problems. Studies have shown that coreg has the ability to increase the ejection fraction of the heart.
Coreg has also been effective in remodeling the heart. Also, people were admitted to the hospital less frequently when they took Coreg. Mortality and morbidity were also lower in people who took coreg.
Large-scale randomized, placebo-controlled trials involving more than 4000 patients with chronic heart failure have demonstrated that carvedilol improves survival and reduces hospitalizations.
Coreg Side Effects
| | |
| --- | --- |
| Cardiovascular | Bradycardia, interference with normal heart rate, irregular heart rate, slowed atrio-ventricular conduction, atrio-ventricular block, palpitations, cardiac failure, hypotension, orthostatic hypotension, angina, edema, fluid overload, hypervolemia, disturbances of peripheral circulation (cold extremities, peripheral vascular disease, exacerbation of intermittent claudication, gangrene in patients with poor circulation and Raynaud's phenomenon) |
| Respiratory | Dyspnoea, shortness of breath with or without strenuous physical activity, bronchospasm, wheeze, asthma in predisposed patients, nasal congestion, runny nose, flu-like symptoms, bronchitis, pneumonia, upper respiratory tract infection |
| Gastro-intestinal | Abdominal pain, dry mouth, nausea, vomiting, constipation, diarrhoea, dyspepsia, flatulence, upset stomach, hepatitis and deranged liver enzymes |
| Genito-urinary | Impotence, disturbances of sexual desire and performance, erectile dysfunction renal failure and renal function abnormalities in patients with diffuse vascular disease and/or underlying renal insufficiency, micturition disorders, urinary incontinence in women, urinary tract infection |
| Neurological | Tiredness, dizziness, depression, depressed mood, headache, pre-syncope, syncope, fainting paraesthesia, tingling or pins and needles, muscle cramps, muscle weakness, sleep disorders, nightmares, asthenia, inability to think clearly, sleepiness or difficulty sleeping, change in personality, hallucinations, hearing impairment |
| Skin & subcutaneous tissues | Skin reactions e.g. sensitivity to light, allergic exanthema, dermatitis, hypersensitivity reactions, angioedema, increased sweating, urticaria, pruritus, psoriatic and lichen planus like skin lesions, alopecia, worsening of existing psoriasis |
| Metabolism & nutrition | Dyslipidaemia, hypercholesterolemia, weight gain, impaired blood glucose control, deranged blood glucose control in existing diabetics |
| Haematological | Changes in blood results including anaemia, thrombocytopenia and leucopoenia, effects on blood clotting causing unexplained or easy bruising, worsening or new blood vessel disorders |
| Musculoskeletal | Joint inflammation, pain in extremities, myasthenia gravis |
| Eye disorders | Visual impairment, decreased lacrimation and dry eyes, eye irritation, conjunctivitis |
Lifestyle Changes
In addition to taking medication, making lifestyle changes will also help to control your blood pressure. These changes include eating a diet that is low in carbohydrates, maintaining a healthy weight, exercising at least 30 minutes most days, not smoking, and using alcohol in moderation.
There are some natural alternatives to beta blockers as well. Check out these alternatives below:
Conclusion
Coreg has a place in heart failure. However, it can be a difficult drug to tolerate because of its side effects. For some reason, CVoreg is considered the " gold standard" treatment for heart failure. However, it does not matter if it is the gold standard if you can't tolerate it.
Coreg decreases adrenaline in your body. Therefore, it is common for people to feel weak with no energy. Congestive heart failure is a very challenging disease. You should not have to feel bad from medicine as well.
My advice to you is to talk to your health care provider immediately. If the provider is unwilling to listen to you, it might be time for a new provider.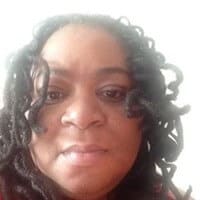 My name is Phyllis Robinson MSN, RN. I have been a Registered Nurse for 27 years in the Cardiac Intensive Care Unit. I am passionate about cardiac care and heart disease. I also want this blog to be an educational tool that people can refer to for traditional and alternative treatment. I will blog on heart disorders such as high blood pressure, congestive heart failure, cardiomyopathy, and high cholesterol.
I received my Nursing degree from Baltimore Community College.
I went on to receive my Masters in Nursing from Walden University
I have worked for almost 30 years in Critical Care with a focus on heart health. I am an advocate of preventive healthcare.