Each year approximately 700,000 people have a heart attack. Heart attack survivors are at an increased risk for recurrent heart attacks and sudden cardiac death. Cardiac rehabilitation is very beneficial in heart disease.
Cardiac Rehabilitation in Heart Disease
We know that the heart is a muscle and muscle responds to exercise. Often times when people have a heart attack or any other kind of heart disease, they tend to lose confidence in their exercise ability.
One of the greatest benefits of cardiac rehabilitation in heart disease is the ability to restore someone's self-confidence. Cardiac rehabilitation in heart disease also restores confidence.
When you are in a cardiac rehabilitation program, you are typically monitored by nurses or other health care professionals. You are attached to a heart monitor and your heart rate and blood pressure are monitored.
This article will be discussing inpatient rehab. Home outpatient rehab is also available through home health agencies.
Phases of Cardiac Rehabilitation Physical Therapy
Although cardiac rehab has been associated with improved quality of life and survival rates, the majority of people do not participate in cardiac rehab. There are 3 phases in cardiac rehabilitation. 
Cardiac rehab consists of programs involving medical evaluations, prescribed exercise, cardiac risk factor modifications, and education. These programs are conducted in hospital settings, outpatient settings, and freestanding clinics.


Each phase of cardiac rehabilitation involves phases that build the previous phase. The four phases of cardiac rehab are: 
Phase One Cardiac Rehab: The Acute Phase. The initial phase of cardiac rehabilitation occurs soon after your cardiac event. …
Phase Two Cardiac Rehab: The Subacute Phase
Phase Three: Intensive Outpatient Therapy
Phase Four: Independent Ongoing Conditioning
What is Cardiac Rehabilitation ( Overview and Stages)
 Years ago,  cardiac patients were treated as if they were fragile and about to die any minute. They were put on bedrest and told not to participate in any physical activity. Life expectancy was reduced because there were limited medications and limited diagnostic tests.
The focus was on bed rest and avoidance of stress. Heart attack patients were placed on six weeks of bed rest. In 1950, the concept of cardiac rehab was originated. With the invention of more sophisticated coronary care units, cardiac rehab began.
What is Cardiac Rehab: Admission into a Cardiac Rehab Program
Before a patient is admitted to a cardiac rehab program, every patient has to have a clinical assessment which must include a medical and cardiology consultation. They also must have an ECHO to assess their left ventricle functioning. Sometimes the patient will also have a 24 hour Holter monitoring.
What is Cardiac Rehab Program: Risk Reduction Strategies
    Cardiac rehabilitation includes:
Exercising and physical training

Nutritional counseling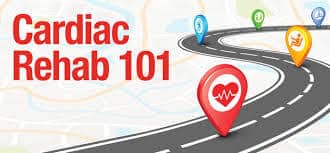 Psychosocial intervention

Management of lipid levels and long-term management
Who Should get Cardiac Rehab?
Patients with Acute Coronary Syndrome

Newly diagnosed heart failure, and chronic heart failure with a change

Patients with heart transplants and LVAD

 Patients who have had ICD insertions

Patients with exertional chest pain, and

Patients with heart valve replacements  
What is Cardiac Rehabilitation: Will Insurance Cover Cardiac Rehab
    Participation in cardiac rehab ranges from 20% to 50%. Some of the barriers to patients not participating in cardiac rehab are physician's reluctance to refer some patients to rehab. Women, minorities, and patients from lower socioeconomic levels are also not referred to cardiac rehab.   
Medicare Part B covers comprehensive cardiac rehab. You must be referred by your doctor and have had any of the following: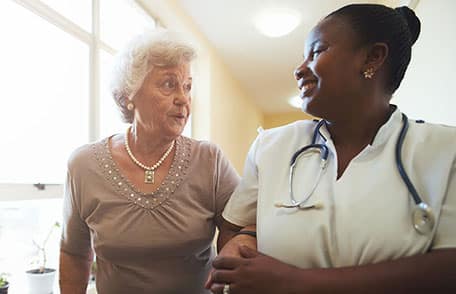 A heart attack in the last 12 months

Coronary artery bypass surgery

Current stable

angina pectoris

 

A heart valve repair or replacement
A coronary

angioplasty

or

coronary stent

 

A heart or heart-lung transplant
Phase I begins in the hospital. Physicians place Phase I orders for patients who have had a heart attack, cardiac catheterization, angioplasty or patients with congestive heart failure. A member of the Cardiac Rehabilitation team will begin working with the patient while the patient is still hospitalized.
All patients are educated on the cardiovascular risk factors and the signs/symptoms of a heart attack. As needed, patients are given home-exercise walking guidelines.
Patients with congestive heart failure are given more detailed education on daily weight checks, salt/sodium restrictions, and a review of the signs and symptoms of congestive heart failure.
Phase I OHS (Open Heart Surgery) Rehabilitation
Phase I OHS orders are standard orders on all valve and bypass surgery patients. All OHS patients are seen daily by the Cardiac Rehabilitation team for physical activity, education and emotional support.
Physical activities include a range of motion exercises, diaphragmatic breathing, incentive spirometry exercises, ambulation in the room and hallway, and a review of stair climbing prior to discharge.
Education includes the review of home activity guidelines, walking guidelines and signs and symptoms of cardiac problems.
Phase II is the initial outpatient phase of the program. Patients exercise in the Cardiac Rehabilitation department while the staff of nurses and exercise physiologists monitors the patient's responses to exercise.
All patients in Phase II are monitored on telemetry monitors for the duration of their individual program. These exercise sessions include group and individual education about cardiovascular risk factors.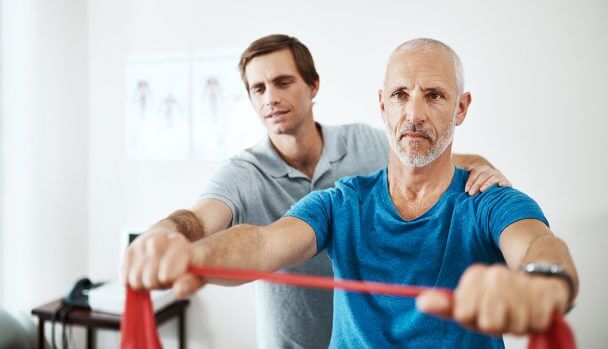 Phase III is also called the maintenance program. This is a supervised but non-monitored program that also takes place within the Cardiac Rehabilitation department. Patients remain in this program for various lengths of time depending on physician recommendation as well as each patient's needs and goals. When patients complete Phase III, they are given home exercise guidelines to follow.
Cardiac Rehabilitation Program At Home
Medicare and some private insurances will pay for rehab services at home. According to this study, "Home-based programs have been developed to provide nurse-led, community-based, self-help programs for patients who may not be able to repeatedly attend hospital-based programs.
With the increasing financial burden of coronary heart disease worldwide, the development of an affordable, acceptable and appropriate method of community-based cardiac rehabilitation is of significant importance"
Bottom Line:
Cardiac rehabilitation has great benefits for the heart patient. Its benefits have been proven.  What has been your experience with cardiac rehab? Cardiac rehabilitation in heart disease has been proven to help patients overcome their fears.
Leave a comment on what was your greatest benefit?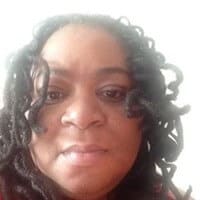 My name is Phyllis Robinson MSN, RN. I have been a Registered Nurse for 27 years in the Cardiac Intensive Care Unit. I am passionate about cardiac care and heart disease. I also want this blog to be an educational tool that people can refer to for traditional and alternative treatment. I will blog on heart disorders such as high blood pressure, congestive heart failure, cardiomyopathy, and high cholesterol.
I received my Nursing degree from Baltimore Community College.
I went on to receive my Masters in Nursing from Walden University
I have worked for almost 30 years in Critical Care with a focus on heart health. I am an advocate of preventive healthcare.