[mv_create title="Heart Healthy Southern Style Gumbo" key="4″ thumbnail="https://www.healingheartdiseasenaturally.com/wp-content/uploads/2020/01/gumbo.jpg" type="recipe"]This heart-healthy gumbo goes very well with a
heart-healthy cornbread
. This heart-healthy Southern gumbo is also low sodium for those watching their sodium intake. This heart-healthy gumbo recipe is easy to make!
Heart Healthy Gumbo Recipe
Try this gumbo and leave comments on how it turned out!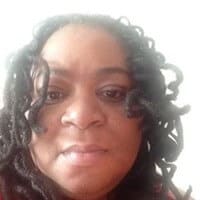 My name is Phyllis Robinson MSN, RN. I have been a Registered Nurse for 27 years in the Cardiac Intensive Care Unit. I am passionate about cardiac care and heart disease. I also want this blog to be an educational tool that people can refer to for traditional and alternative treatment. I will blog on heart disorders such as high blood pressure, congestive heart failure, cardiomyopathy, and high cholesterol.
I received my Nursing degree from Baltimore Community College.
I went on to receive my Masters in Nursing from Walden University
I have worked for almost 30 years in Critical Care with a focus on heart health. I am an advocate of preventive healthcare.