Yield: 8 Servings
Heart Healthy Southern Style Gumbo
This heart-healthy Southern Style Gumbo is a delicious Louisiana dish. Every one in Louisiana loves gumbo. There are many different ways to make gumbo.
The word Gumbo comes from a West Africa. Gumbo means "okra". Gumbo was originally made with okra.
Okra is one of those vegetables that people love or hate! I grew up on a farm and okra was one of my favorite veggies.
I love okra sauteed, fried, or boiled.
Ingredients
• 1 teaspoon vegetable oil
• ¼ cup flour
• 3 cups low-sodium chicken broth
• 1½ pounds chicken breast, skinless
and boneless, cut into 1-inch strips
• 1 cup white potatoes, cubed
• 1 cup onions, chopped
• 1 cup carrots, coarsely chopped
• ¼ cup celery, chopped
• ½ medium carrot, grated
• 4 cloves garlic, finely minced
• 2 stalks scallions, chopped
• 1 whole bay leaf
• ½ teaspoon ground black pepper
• 2 teaspoons hot (or jalapeño) pepper
• 1 cup (½ pound) okra, sliced into
½-inch pieces
Instructions
Add oil to a large pot.
2. Heat pot over medium heat.
3. Stir in flour.
4. Cook, stirring constantly, until flour begins to
turn golden brown.
5. Slowly stir in all the broth using a wire whisk
and cook for 2 minutes. The mixture should
be smooth.
6. Add all ingredients except okra. Bring to a boil
then reduce heat and let simmer for 20 to 30
minutes.
7. Add okra and let cook for 15 minutes.
8. Remove bay leaf.
9. Serve hot in a bowl or over rice.
Nutrition Information:
Yield:
8
Amount Per Serving:
Calories:

165
Total Fat:

4 gmsg
Saturated Fat:

1 gramg
Cholesterol:

51mgmg
Sodium:

81mgmg
Carbohydrates:

11gg
This heart-healthy gumbo goes very well with a
heart-healthy cornbread
. This heart-healthy Southern gumbo is also low sodium for those watching their sodium intake. This heart-healthy gumbo recipe is easy to make!
Heart Healthy Gumbo Recipe
Try this gumbo and leave comments on how it turned out!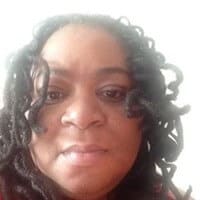 My name is Phyllis Robinson MSN, RN. I have been a Registered Nurse for 27 years in the Cardiac Intensive Care Unit. I am passionate about cardiac care and heart disease. I also want this blog to be an educational tool that people can refer to for traditional and alternative treatment. I will blog on heart disorders such as high blood pressure, congestive heart failure, cardiomyopathy, and high cholesterol.
I received my Nursing degree from Baltimore Community College.
I went on to receive my Masters in Nursing from Walden University
I have worked for almost 30 years in Critical Care with a focus on heart health. I am an advocate of preventive healthcare.