Best Stethoscope For Nurses
One of the most useful pieces of equipment that a nurse needs is the stethoscope. Nurses are immediately able to detect abnormal heart and lung sounds with a good stethoscope. This is the best stethoscope for critical care and trauma nurses.
There are many diseases or disorders that can be detected with a stethoscope. Every stethoscope should have a shallow bell for low frequency and a thin diaphragm for high-frequency sounds. The best stethoscope for nurses are ones that will detect these subtle sounds.
Another feature this is important for nurses is to have stethoscopes that have the proper length. 
Here is a list of the top reviews for stethoscopes for nursing as evidenced by the reviews. 
This is one of the best stethoscopes for nurses that are on the market.
A clinician is able to monitor and assess a wide range of patients

This stethoscope is able to detect normal and abnormal sounds. murmurs, and rhythms

This scope can be used in a variety of settings including cardiac, gynecology, outpatient clinics

This stethoscope has a ten- year warranty

The bell stays cleans because it is covered

This is one of the best for nurses because this stethoscope allows you to hear subtle sounds.
The 3M Littman Classic 111 Monitoring Stethoscope is the latest version of the Littman class of stethoscopes. This stethoscope has a high acoustic sensitivity that is ideal for performing challenging physical assessments.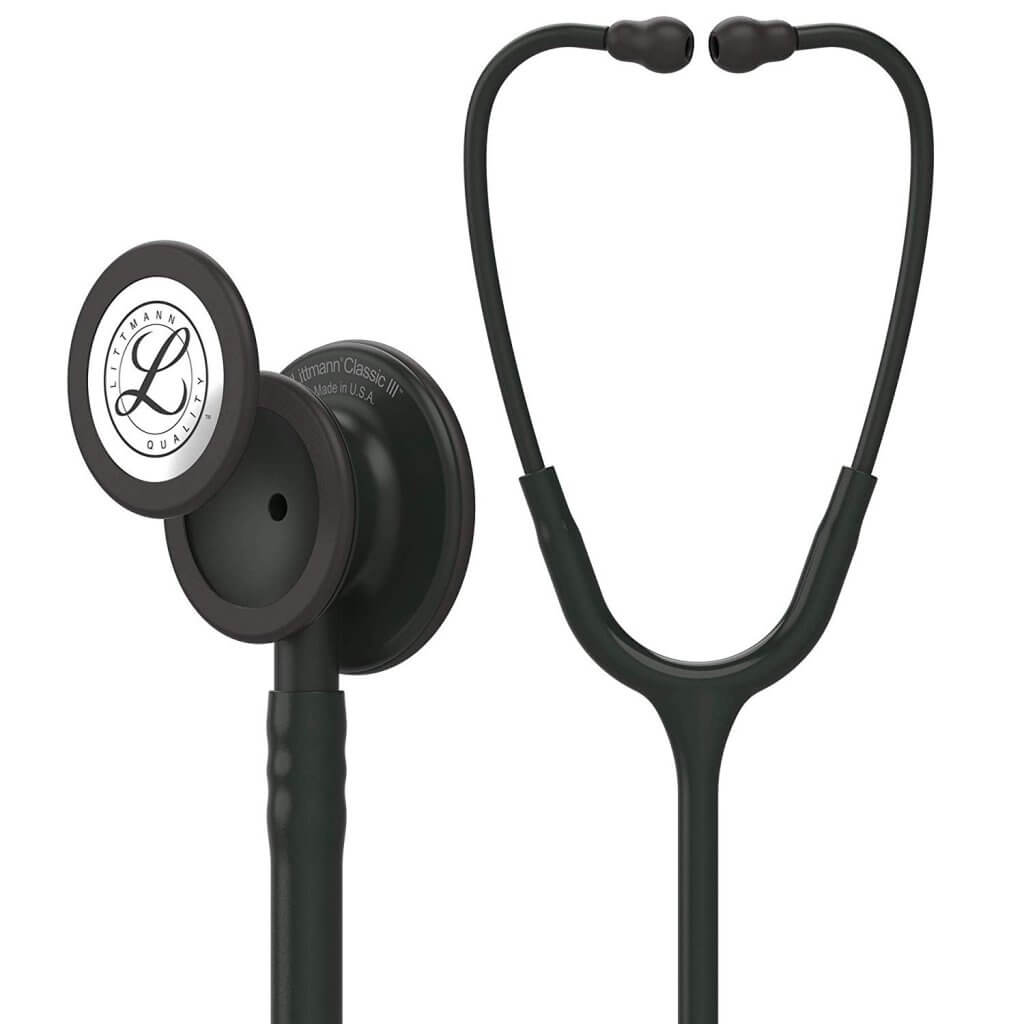 3M Littman Classic 111 Monitoring Stethoscope
The headset is adjustable. The ear tips can conform to individual ears for an excellent seal.
When a nurse listens to a patients heart and lungs, it is imperative that they are sure what sounds they are listening to. In order to do this, the nurse needs a good stethoscope. The 3M Littman Cardiology IV Diagnostic Stethoscope will do the job.
This is another masterpiece of the Littman collection that will not disappoint. This stethoscope will allow the health care provider to hear subtle changes in the patient's heart.
The 3M Littman Cardiology Diagnostic Stethoscope has a 7-year warranty

This stethoscope has a 40% larger chest piece than the standard Littman stethoscopes

You can hear subtle changes in the patient's condition such as murmurs, aortic stenosis, lung abnormalities, and hard to hear sounds.

The Cardiology 1V has better sensitivity than the Littman Cardiology 111.
According to a reviewer on Amazon, " This stethoscope is best for nurses, medical assistants, physicians, respiratory therapists, and other health care professionals".
Littman stethoscopes are best for nurses because this stethoscope has staying power. Nurses have a lot of responsibility. The acoustics of this stethoscope is awesome, especially for a new nurse. The Littman Cardiology IV is very good at isolating background noise.
As an ICU and Emergency room nurse, I can appreciate a good stethoscope! In fact, every nurse I know who has a Littman stethoscope has to protect it by engraving their names on the stethoscope or putting a "color" on the stethoscope. Littman stethoscopes are highly coveted!
A nurse can really appreciate their Littman stethoscope, especially when they have to use a disposable stethoscope if the patient is on isolation. I do not know about you, but I can't hear anything on those disposable stethoscopes!
This is a more economical model of the Littman series. This stethoscope is more for nurses who work in an outpatient setting or for nurses who work in a med-surg setting. The best stethoscope for nurses are stethoscopes that can provide good sounds and offset the background noise.
This stethoscope was one of the first award-winning scopes in the Littman collection. The ergonomic design and sound sensitivity are award-winning. This scope is used by many nursing students because it makes it easy to listen to the heart, lung, and stomach sounds.
Nursing school can be very stressful especially in nursing clinical rotations. Therefore, it is very nice to have this stethoscope on hand during your nursing rotations so that you can easily do your physical assessments.
Tunable diaphragm technology- light contact for low frequency and firm pressure for high-frequency sounds

The headset is easily adjusted for head size

Soft sealing ear tips

The tubing retains its shape and flexibility

The stethoscope can even fold up into a pocket

Nurses love to put gadgets into their pockets

Three-year warranty

The scope comes in 9 fashionable colors

Very lightweight
A nurse cannot do their job without an awesome stethoscope. Littman offers some outstanding options for every nurse specialty. These scopes are award-winning because of their outstanding sound sensitivity and ergonomics design.