I have been a nurse for almost 30 years.  I do not have any regrets about becoming a nurse. That is a very long time. Most of my career has been in the hospital in the intensive care unit. However, I have worked in the intensive care unit, medical-surgical units, emergency rooms, and psychiatric departments.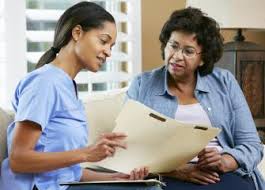 The Moment I Decided to Become a Nurse
Let me go back and explain why I actually became a nurse. I distinctly remember when I was about five years old,  and I was looking at a TV show called Hawaii Five-0.
I remember there was a nurse working in a hospital on that show, and she had on a crisp white dressed in a white "hat" on her head.
Since that day, I have been mesmerized by nurses. My grandmother would take me to church every Sunday, and there would be these women with white dresses and white hats on their heads.
I thought they were nurses, but in actuality, they were the ushers. I actually thought they were nurses, and I loved those women!
Nursing Education
In high school, I made sure that I had a college prep curriculum. I graduated in the top 10 % of my class.
However, because of circumstances, I did not go to college right away. I went to a technical school and received a Nursing Assistant license. This is how I became a nursing assistant.
My first job was in a nursing home taking care of elderly residents. I was 18 at the time, and this job was such a shock to me.
Although I knew I wanted to be a nurse, I had absolutely no idea what nursing entailed. As a nursing assistant, I learned so much. I learned the art of compassion and empathy.
I learned how to be family to residents when they had no blood relatives. I learned how to clean patients, how to dress patients, and how to entertain patients.
Finally Working As a Nurse
While I was working in the nursing home, I was accepted into the local community college. I worked the night shift at the nursing home from 11p-7a. I then went to the college from 8a-3pm.
After I completed my prerequisites after 1.5 years, I applied to the nursing school and I was accepted in the next semester.
Once I started nursing school, I got a job in a hospital because I needed that acute experience.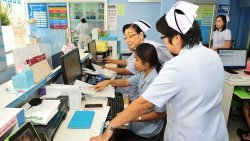 Nursing school consists of 4 semesters. Community colleges confer Associate degrees. I finished nursing school and passed the NCLEX test.
I went to work in a major teaching hospital. This is where I learned where that my passion was critical care.
I love all aspects of critical care. I have worked in the coronary care unit, medical intensive care, open heart intensive care unit, and post-anesthesia care unit.
After about 15 years of nursing, I decided to get my Masters in Nursing in Informatics.
I have always enjoyed computers and technology in nursing.  Informatics is the combination of nursing science, data, and technology.
After about four years after I received my Master's degree, I decided to pursue my Doctor of Nursing Practice degree because of the future of nursing.
Nursing is not for the faint of heart. You have to be sensitive, you have to be able to handle insults while at the same time be supportive.  
According to the British Journal of Nursing, "The nursing care of the patient makes great demands on nurses' knowledge and skills; the care given must be competent, efficient and effective.
In order to achieve this, nurses must have the necessary authority to manage and control their practice. This article seeks to examine the concept of accountability and relates its relevance to everyday nursing practice.
A theoretical and critical incident approach is employed to demonstrate the principles surrounding accountability within nursing".
Do you want to be a nurse? I would suggest that you reach out to nurse groups on social media. The American Nurses Association is the voice of nurses in Washington D.C. Please subscribe to my blog for my other posts about the joys of nursing.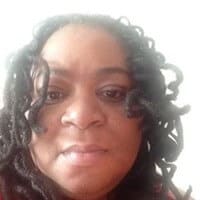 My name is Phyllis Robinson MSN, RN. I have been a Registered Nurse for 27 years in the Cardiac Intensive Care Unit. I am passionate about cardiac care and heart disease. I also want this blog to be an educational tool that people can refer to for traditional and alternative treatment. I will blog on heart disorders such as high blood pressure, congestive heart failure, cardiomyopathy, and high cholesterol.
I received my Nursing degree from Baltimore Community College.
I went on to receive my Masters in Nursing from Walden University
I have worked for almost 30 years in Critical Care with a focus on heart health. I am an advocate of preventive healthcare.