Apricot-Glazed Brisket
Prep Time: 10 Minutes
Style:American
Cook Time: 210 Minutes
Phase: Phase 2
---
INGREDIENTS
4 lbs Beef Brisket (Whole, Lean Only)
2 tsps Salt
2 tsps Paprika
1 tsp Black Pepper
3 tbsps Sugar Free Apricot Preserves
DIRECTIONS
Heat oven to 475 °F.  Season brisket with salt, paprika and pepper.
Place brisket fat side down in a Dutch oven. Scatter onions and carrots around the beef. Cook 15 minutes.
Turn brisket fat side up and add 1/2 cup water.  Cover tightly.  Reduce oven temperature to 375°F.  Cook 3 to 4 hours, until brisket is fork tender.
Heat broiler. Remove brisket from Dutch oven and place on a broiler pan. Spread jam over brisket. Broil 6 from heat source 5 minutes, until jam is lightly browned in spots. While brisket is broiling, remove onions and carrots from cooking juices.
Cover brisket with foil and allow to rest 15 minutes before serving.  Remove surface fat with a spoon and  serve with degreased cooking juices.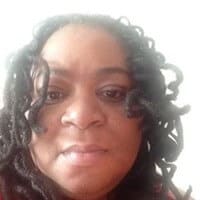 My name is Phyllis Robinson MSN, RN. I have been a Registered Nurse for 27 years in the Cardiac Intensive Care Unit. I am passionate about cardiac care and heart disease. I also want this blog to be an educational tool that people can refer to for traditional and alternative treatment. I will blog on heart disorders such as high blood pressure, congestive heart failure, cardiomyopathy, and high cholesterol.
I received my Nursing degree from Baltimore Community College.
I went on to receive my Masters in Nursing from Walden University
I have worked for almost 30 years in Critical Care with a focus on heart health. I am an advocate of preventive healthcare.