As a wound care nurse, one of the biggest challenges I see is when patients need wound care supplies but they are unable to get them. Often times people Google " medical supplies near me". Sometimes there are no medical supplies near your location. In this article, I will go over how to get medical supplies delivered straight to your door and sometimes with a discount. This article will discuss how to get cheap wound supplies.
When a patient is discharged from the hospital with a wound, sometimes the hospital will send some medical or wound supplies home.
In today's healthcare environment, some facilities will not send any supplies home with you. This means that you are expected to get supplies on your own.
Cheap Wound Care Supplies
Some hospitals utilize a durable medical equipment company to send supplies to the patient's home if they live near to the company. Other times, the durable medical equipment will send the supplies to your home if you don't live near. However, there are not many hospitals that do provide durable medical equipment services.
How To Get Insurance Companies to Pay for Medical Supplies?
When I worked as a wound care nurse, the wound care center has a partnership with several medical supplies companies. As nurses, we would order the patient supplies and they wound send them by mail to them even if they lived close by.
Now there is a loophole in many insurance companies that says that if the patient is enrolled in a wound care center, the center staff can order the patient's supplies and the insurance will cover the supplies.
However, this does nothing for people who do not go to a wound care clinic.
Options for Ordering Medical Supplies and Wound Supplies Near Me
Before you order supplies you need to know certain things. For example, if you are ordering wound supplies, you need to know :
Has the wound been surgically cleaned?
What are the measurements?
What is the drainage level?
If you are ordering things like medical equipment, you need to know:
The weight of the patient
The height of the patient
If the patient can stand
The medical supply Companies I  am going to recommend to you do not take any insurance plans. However, these companies are very reasonable.
For Stage I-2 Ulcers
These are wounds that are the easiest to heal because they have not gone done into the muscles tissue.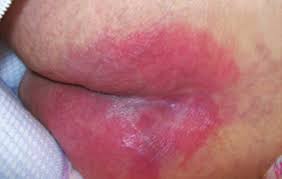 The type of dressings that these wounds need are very affordable on Amazon. These wounds do not have a lot of drainage, and the injury is basically to the subcutaneous tissue.
These types of wounds do very well with a colloid type of dressing such as duoderm. The most preventive intervention is to turn and reposition the patient at least every two hours.  The duoderm is cost-effective because it does not need to be changed for 5-7 days unless it is soiled. The wound area must be cleaned with Normal Saline, dried, and then apply the duoderm patch.
 For Stage 3-4 Ulcers
These wounds are more complex and they require more extensive dressings. These wounds have a lot of drainages and often time they are infected.  Therefore, it is imperative that you take the person to a wound care specialist to check the wound for infection and to see if the wound need to be debrided.
Calcium Alginate is an awesome dressing for stage 3 or 4 wounds. These wounds have a lot of drainage and the calcium alginate absorbs the drainage.
Soft and comfortable to wear
Highly absorbent
Longer wearing time
Blend of calcium alginate and CMC (carboxymethyl cellulose)
Minimize the possibility of peri-wound skin maceration
Sterile
Silver Calcium Alginate
Silver calcium alginate is used for wounds that are infected.  The following are the features of calcium alginate:
Controlled silver ion release provides a broad spectrum of antimicrobial protection for up to three days.
Effective against Methicillin-Resistant Staphylococcus Aureus (MRSA), Methicillin-Resistant Staphylococcus Epidermis (MRSE) and Vancomycin-Resistant Enterococci (VRE).
Absorbency and wet strength are key performance indicators.
Blend of calcium alginate and carboxymethyl cellulose (CMC) provides excellent gelling and wet strength for one piece, non-traumatic removal.
Conclusion
If your insurance does not cover your medical supplies, there are cheap wound supplies and affordable places for you to get your supplies. I would suggest for you to first call a local wound care center to see if they accept your insurance plan.