TIP OF THE DAY:
If you're supplementing with vitamin D3, you should also be taking vitamin K2 with it. The two vitamins work together synergistically and ensure that calcium obtained from food is deposited in the bones and not in the arteries.
Vitamin K2 responsible for depositing calcium in the right places in the body. It helps to prevent calcification, by preventing the accumulation of calcium in places where it is not required, like the arteries and other soft tissue of the body.
Taking vitamin D stimulates the body to produce more of the vitamin K2-dependent proteins that transport calcium. These proteins have many health benefits, but cannot be activated if there is not enough K2 available.
Vitamin K2 controls the way that the mineral calcium is stored and used in the body. This is performed by utilizing K2-dependent Gla proteins, which can only be activated by vitamin K2.
Vitamin D3 is need for the formation of osteocalcin which is the protein that stores calcium in the bones but again it can only be activated by K2.
Vitamin K2 also activates matrix Gla protein (MGP), which is responsible for the regulation of calcium in the arterial walls. MGP is the most effective inhibitor of arteriosclerosis and can only be activated by vitamin K2. A lack of vitamin K2 therefore leads inevitably to hardening of the arteries.
Without activated Gla proteins, calcium wanders around uncontrollably and migrates from the bones into the arteries, where it promotes arteriosclerosis. In the absence of vitamin K2, calcium circulating in the body that has been absorbed from food by vitamin D is also deposited in the soft tissues of the body and in the arteries.
Keep in mind that vitamins K and D are fat soluble vitamins, so they need to be taken with some sort of dietary fat. Many quality D3 and K2 supplements include fat in the capsules.
Vitamin D is a fat soluble vitamin. Therefore, you need to eat a little fat with them. There are some vitamin D capsules that are made with olive oil, MCT or coconut oil.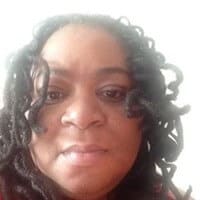 My name is Phyllis Robinson MSN, RN. I have been a Registered Nurse for 27 years in the Cardiac Intensive Care Unit. I am passionate about cardiac care and heart disease. I also want this blog to be an educational tool that people can refer to for traditional and alternative treatment. I will blog on heart disorders such as high blood pressure, congestive heart failure, cardiomyopathy, and high cholesterol.
I received my Nursing degree from Baltimore Community College.
I went on to receive my Masters in Nursing from Walden University
I have worked for almost 30 years in Critical Care with a focus on heart health. I am an advocate of preventive healthcare.