I love a good steak! We have been told by the establishment that a heart healthy diet consists of low fat and low salt.
This is not necessarily the case. Simple carbohydrates such as potatoes, grains, bread, and desserts. These foods cause inflammation. When inflammation occurs in the arteries, it manifests as plaque.
This steak recipe is low-carb. A low-carb diet has been proven to help heart disease.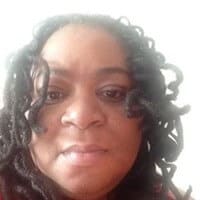 My name is Phyllis Robinson MSN, RN. I have been a Registered Nurse for 27 years in the Cardiac Intensive Care Unit. I am passionate about cardiac care and heart disease. I also want this blog to be an educational tool that people can refer to for traditional and alternative treatment. I will blog on heart disorders such as high blood pressure, congestive heart failure, cardiomyopathy, and high cholesterol.
I received my Nursing degree from Baltimore Community College.
I went on to receive my Masters in Nursing from Walden University
I have worked for almost 30 years in Critical Care with a focus on heart health. I am an advocate of preventive healthcare.