What Did the FDA Warn About Increased Deaths Due to Clarithromycin?
Clarithromycin, a popular antibiotic that has been used for decades has been shown to increase the risk of heart disease or even death that can occur years later. The Federal Drug and Administration(FDA) which is charged with protecting the public, has issued a warning about clarithromycin.  The FDA is warning providers to be cautious in prescribing this antibiotic to patients with heart disease r with patients that have a high risk of heart disease.
A clinical trial called CLARICOR had an unexpected increase in deaths among patients who took Biaxin for two weeks.
What is Clarithromycin?
Clarithromycin or Biaxin is used to treat infections such as bronchitis, pneumonia, sinusitis, ear infections, and strep throat. Biaxin is used to treat certain infections that are common to people infected with the HIV virus. Another common use of clarithromycin is to treat H. Pylori that causes ulcers in the stomach.
How Should Clarithromycin be Used?
Biaxin comes in pills and a liquid form. The therapy of Biaxin is usually twice a day for 7–4 days. The FDA is recommending that providers use a different antibiotic in a patient with confirmed heart disease. The FDA goes on to say that health care providers should weigh the pros and cons of prescribing this antibiotic.
Patient's should also be educated to inform their doctors if they have heart disease before the provider prescribes the antibiotic.
Warnings to Patients From the FDA About Clarithromycin
"Patients should tell your healthcare professionals if you have heart disease, especially when you are being prescribed an antibiotic to treat an infection. Talk to them about the benefits and risks of clarithromycin and any alternative treatments. Do not stop taking your heart disease medicine or antibiotic without first talking to your healthcare professionals. Doing so could be harmful without your healthcare professionals' direct supervision. Seek medical attention immediately if you experience symptoms of a heart attack or strokes, such as chest pain, shortness of breath or trouble breathing, pain or weakness in one part or side of your body, or slurred speech".
Bottom Line
Patients taking any antibiotics should also take a probiotic. Antibiotics will destroy the good bacteria from the stomach, and cause gastro distress. The FDA is unable to determine why the risk of death is greater with patients diagnosed with heart disease. The FDA is advising cardiologists and other healthcare providers to prescribe another antibiotic to patients with heart disease.
Have you taken Clarithromycin and you have a heart disorder? Leave a comment.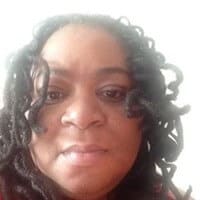 My name is Phyllis Robinson MSN, RN. I have been a Registered Nurse for 27 years in the Cardiac Intensive Care Unit. I am passionate about cardiac care and heart disease. I also want this blog to be an educational tool that people can refer to for traditional and alternative treatment. I will blog on heart disorders such as high blood pressure, congestive heart failure, cardiomyopathy, and high cholesterol.
I received my Nursing degree from Baltimore Community College.
I went on to receive my Masters in Nursing from Walden University
I have worked for almost 30 years in Critical Care with a focus on heart health. I am an advocate of preventive healthcare.