Everyone loves pancakes. However, traditional pancakes have plenty of sugar.
This recipe is also heart-healthy because there is no added sugar. I am always looking for keto and heart-healthy recipes. I came across a version of this recipe in a book. However, this version uses almond flour.
These pancakes would be excellent for a good keto breakfast along with some bacon!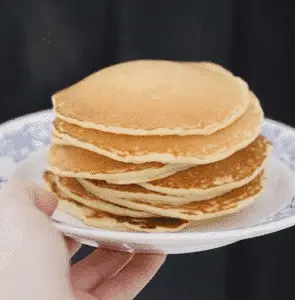 Serves: 4
Prep Time: 10 Minutes
Cook Time: 10 Minutes
Total Time: 20 Minutes
INGREDIENTS
½ cup almond flour
3 eggs
½ tsp cinnamon
1 tablespoon butter
½ cup cream cheese
DIRECTIONS
Place all ingredients in a bowl and mix using a blender
In a frying pan pour 2-3 tablespoons of pancake mixture and cook for 1-2 minutes per side
Remove and top with cinnamon or butter
Leave me a comment to let me know how these pancakes turned out!