Gingivitis is linked to heart disease. Dental infection and heart disease is a major problem in developing countries. Poor Dental Health and Heart Disease.
Poor Dental Health and Heart Disease 
In developing countries, cardiovascular diseases such as chest pain and heart attacks are considered to be common diseases.  In America, cardiovascular deaths account for 13 million deaths, or 30% of all deaths. There is a direct relationship between –
The Framington Heart Study concluded that after people reached the age of 40, they start to exhibit signs of ischemic heart disease. The study found that 30% of women and 49% of men before the age of 40 showed signs of heart disease.
Dental Infection, Heart Disease, and Risk Factors
Gum disease gingivitis is more prevalent in developing countries. This is because there is limited access to healthcare and dental care. Some form of periodontal affects 756% of adults in the United States.
Severe forms of periodontal disease affect 30% of adults in the United States. Heart disease affects more than 50 million American adults with a large percentage of them being elderly. There is also a large percentage of elderly people with periodontal disease.
Save 20%-60% on most dental procedures with the Careington Dental & Vision Plus Plan. It's easy to use, has no limits on usage and everyone is accepted. Join today!
Coronary artery disease is a process that takes years to develop before it causes signs and symptoms. Coronary artery disease starts with the deposit of lipoproteins in the affected artery.
There is evidence that there is a relationship between infections and coronary artery disease. There is evidence that chlamydia, Helicobacter pylori, and periodontal bacteria are related to heart disease. There is also evidence that periodontal disease may directly be related to the forming of atherosclerosis and thromboembolic events.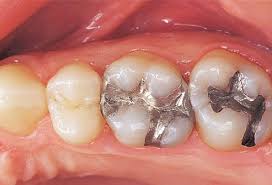 Periodontal Disease and Heart Disease Linked
A study was done in Finland where all of the subjects had suffered a myocardial infarction. These patients were compared to 100 subjects in the community. A dental examination was done on all of the patients. The patients who had oral infections were 30% more likely to have a heart attack than the patients without oral infections.
       Another study showed that there was a relationship between dental infections and the severity of atherosclerosis. Significant relationships were found between dental infections, age, and triglycerides. The authors of the study went on to say that bacteria have an effect on the endothelial cells and the macrophages in the arteries. Oral infections also have an effect on blood coagulation and lipid metabolism.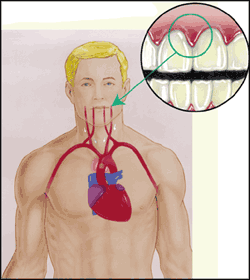 Another group of researchers investigated the relationship between oral infections and the risk of cardiovascular disease in 1400 Native Americans. This population has a high incidence of diabetes.
C reactive protein levels are very high in patients who have oral infections. C reactive protein is secreted by the liver in response to inflammation. In response to trauma, infection, and inflammation, levels rise quickly.  Gingivitis can cause heart disease because of the inflammation of the cardiomyocytes. 
Dental Health and Gum Diseases
One study was done in Scotland that showed a direct correlation between dental infection and heart disease. The researchers studied the habits of "teeth brushing" among 7000 people.
The people who reported bad oral hygiene had a 74% greater chance of having cardiovascular disease.
These people were followed for 7 years. Studies have shown that when people had their oral infections treated and their gum diseases, heart disease went down dramatically.
There is also a thought that if a person has poor dental hygiene, then they would probably have other health problems as well including cardiovascular disease. This study concluded that there was a link between cardiovascular disease and heart disease. Dentists need to be aware of these associations, and they should refer these patients to proper specialists.
Dental Infection and Heart Disease Treatment
Proper oral care is the most important intervention that a person can do to prevent heart disease associated with dental infections. Once an infection has been identified, a healthcare provider will provide antibiotics. These antibiotics include:
Penicillin VK (Veetids)
Amoxicillin and clavulanic acid (Augmentin)
Erythromycin (EES, E-Mycin, Ery-Tab)
Clindamycin (Cleocin)
Ampicillin and sulbactam (Unasyn)
Ticarcillin and clavulanate (Timentin)
Metronidazole (Flagyl)
Brushing your teeth and flossing is very important in order to prevent gum disease.  Flossing is important because it prevents bacteria from becoming lodged between your teeth.
This electric toothbrush by Braun has a 3D cleaning action to get all corners of your mouth.
Bottom Line
There has been evidence proving that gum disease is related to heart disease, especially the development of endocarditis. Proper oral care is the key to preventing these complications.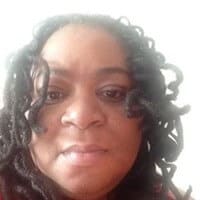 My name is Phyllis Robinson MSN, RN. I have been a Registered Nurse for 27 years in the Cardiac Intensive Care Unit. I am passionate about cardiac care and heart disease. I also want this blog to be an educational tool that people can refer to for traditional and alternative treatment. I will blog on heart disorders such as high blood pressure, congestive heart failure, cardiomyopathy, and high cholesterol.
I received my Nursing degree from Baltimore Community College.
I went on to receive my Masters in Nursing from Walden University
I have worked for almost 30 years in Critical Care with a focus on heart health. I am an advocate of preventive healthcare.