Bean and Macaroni Soup Heart Healthy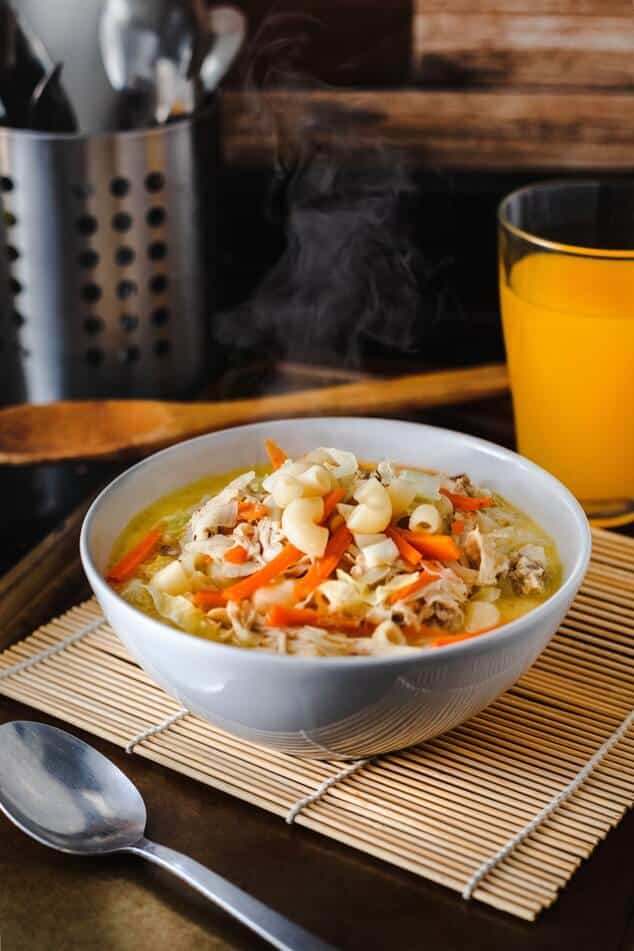 It is very hard to find heart-healthy soup. Most of the soups are tasty, but they have a lot of sodium content.
People with heart disease have to limit their intake of sodium to at least 1500mg.
During the fall, soups are a great dinner companion.
2 cans (16 oz each) great northern beans
1 Tbsp olive oil
1/2 lb fresh mushrooms, sliced
1 C onion, coarsely chopped
2 C carrots, sliced
1 C celery, coarsely chopped
1 clove garlic, minced
3 C tomatoes, fresh, peeled, cut up (or 1 1/2 lb canned, whole, cut up)
1 tsp dried sage
1 tsp dried thyme
1/2 tsp dried oregano to taste black pepper, freshly ground
1 bay leaf, crumbled
4 C elbow macaroni, cooked
*If using canned tomatoes, the sodium content will be higher. Try no salt added canned tomatoes to keep sodium lower.
1. Drain beans and reserve liquid.
Rinse beans.
2. Heat oil in a 6-quart kettle. Add
mushrooms, onion, carrots, celery, and
garlic and sauté for 5 minutes.
3. Add tomatoes, sage, thyme, oregano, pepper, and bay leaf.
Cover and cook over medium heat for 20 minutes.
4. Cook macaroni according to directions on package, using unsalted
water. Drain when cooked. Do not overcook.
5. Combine reserved bean liquid with water to make 4 cups.
6. Add liquid, beans, and cooked macaroni to vegetable mixture.
7. Bring to boil. Cover and simmer until soup is thoroughly heated.
Stir occasionally.
Yield: 16 servings
Serving size: 1 cup
Each serving provides:
Calories: 158
Total fat: 1 g
Saturated fat: less than 1 g
Cholesterol: 0 mg
Sodium: 154 mg
Total fiber: 5 mg
Protein: 8 mg
Carbohydrates: 29 g
Potassium: 524 mg
This soup can be made in a variety of ways. You can add some chicken or turkey to the soup and have a chicken bean and macaroni soup.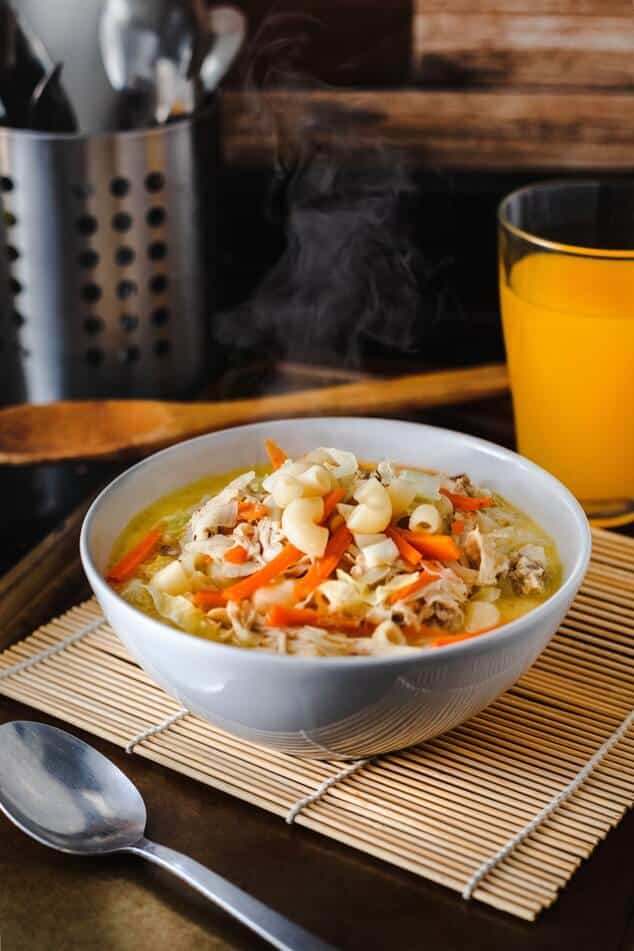 Is Soup Good for the Heart
The ingredients in this soup are all full of minerals and vitamins. Canned soup is not ideal for several reasons for heart patients. Number one, most of the canned soups have high sodium content and less nutritional value.
As you know people with high blood pressure cannot have excess salt.
Also, many of the preservatives are not good for the heart patient. Plus, if you are like me, you prefer home-cooked soup!.
Enjoy!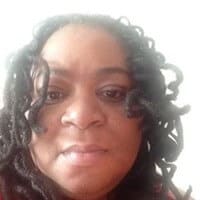 My name is Phyllis Robinson MSN, RN. I have been a Registered Nurse for 27 years in the Cardiac Intensive Care Unit. I am passionate about cardiac care and heart disease. I also want this blog to be an educational tool that people can refer to for traditional and alternative treatment. I will blog on heart disorders such as high blood pressure, congestive heart failure, cardiomyopathy, and high cholesterol.
I received my Nursing degree from Baltimore Community College.
I went on to receive my Masters in Nursing from Walden University
I have worked for almost 30 years in Critical Care with a focus on heart health. I am an advocate of preventive healthcare.