Baked Catfish with Broccoli and Herb-Butter Blend
---
INGREDIENTS
6 oz Channel Catfish (Farmed)
1 cup chopped Broccoli
1 serving Herb-Butter Blend
DIRECTIONS
Cooking fish in an aluminum-foil packet makes for easy cleanup and works especially well for single portions. Add a vegetable and you have a complete quick meal. Use any compound butter or use 1 tablespoon of the Atkins recipe: Herb-Butter Blend.
Preheat oven to 350°F.
Place the catfish on a 12-inch square piece of foil. Sprinkle fish with salt and freshly ground pepper to taste. Arrange broccoli florets around fish.
Fold up the sides of the foil and crimp tightly to form a sealed packet.
Bake for 10-15 minutes until fish is flaky and broccoli is tender.
Transfer to a dish, open foil, and top with a tablespoon of Herb-Butter Blend.
This is a heart-healthy recipe. The fish is tasty with good seasoning.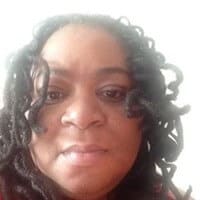 My name is Phyllis Robinson MSN, RN. I have been a Registered Nurse for 27 years in the Cardiac Intensive Care Unit. I am passionate about cardiac care and heart disease. I also want this blog to be an educational tool that people can refer to for traditional and alternative treatment. I will blog on heart disorders such as high blood pressure, congestive heart failure, cardiomyopathy, and high cholesterol.
I received my Nursing degree from Baltimore Community College.
I went on to receive my Masters in Nursing from Walden University
I have worked for almost 30 years in Critical Care with a focus on heart health. I am an advocate of preventive healthcare.