Where Can I Buy Thiamine B1 Treatment for Beriberimine- (Treatment for Beriberi)
Amazon Best Sellers for Thiamine
Amazon Best Sellers for Thiamine- (Treatment for Beriberi). B vitamin deficiency contributes to heart disease. One of the many causes of heart disease is a deficiency of B vitamins. Vitamin B1, also called thiamine or thiamine, is one of 8 B vitamins. All B vitamins help the body convert food (carbohydrates) into fuel (glucose), which the body uses to produce energy.
These B vitamins, often referred to as B-complex vitamins, also help the body metabolize fats and protein. B-complex vitamins are needed for a healthy liver, skin, hair, and eyes. They also help the nervous system function properly and are needed for good brain function. Amazon has a wide variety of thiamine supplements available.

Promotes Energy Production
Protects Nerves
Prevents Heart Diseases
Prevents Cataracts
Anti-aging Properties
Promotes Digestion
Prevents Alzheimer's Disease
Improves Memory
Stimulates production of RBC
Relieves Effects of Alcoholism
Improves Appetite
Foods That Cause Beriberi
White rice
Non-fortified foods
Foods high in carbohydrates
Alcohol
Milled rice
Polished rice
Consuming large amounts of tea and coffee
Raw shellfish
African silkworms
Benfotiamine is a synthetic derivative of thiamin, belonging to the family of compounds known as allithiamines. Benfotiamine is fat-soluble and more bioavailable and physiologically active than thiamin. Benfotiamine raises the blood level of thiamin pyrophosphate (TPP), the biologically active co-enzyme of thiamin, and stimulates transketolase, a cellular enzyme essential for maintenance of normal glucose metabolic.
DOCTOR'S BEST – SCIENCE -BASED NUTRITION ™ – (DIETARY SUPPLEMENT) -BEST BENFOTIAMINE – Helps maintain Healthy Cells – (Veggie Caps)
Non-GMO
Gluten free
Soy free
Vegan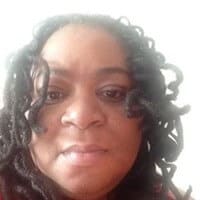 My name is Phyllis Robinson MSN, RN. I have been a Registered Nurse for 27 years in the Cardiac Intensive Care Unit. I am passionate about cardiac care and heart disease. I also want this blog to be an educational tool that people can refer to for traditional and alternative treatment. I will blog on heart disorders such as high blood pressure, congestive heart failure, cardiomyopathy, and high cholesterol.
I received my Nursing degree from Baltimore Community College.
I went on to receive my Masters in Nursing from Walden University
I have worked for almost 30 years in Critical Care with a focus on heart health. I am an advocate of preventive healthcare.