Everyone is talking about COVID. The country is almost shut down because of this pandemic.  COVID has infected more than 2.8 million people globally. In the United States, COVID has infected more than 925,000 people. There have been more than 53,000 deaths in the United States. The main question that people have is "What are the symptoms and how do I avoid catching COVID?'.  What if I were to tell you that sometimes there are no symptoms and you are still contagious?
Update
There have been over 200,00 deaths in the United States. There have been 7.4 million cases. The infection rate has slowed down but we are not out of the woods.
Experts are expecting the numbers to rise once we get into the flu season.
What is COVID-19 Asymptomatic?
Asymptomatic is the absence of symptoms. In regards to COVID-19, asymptomatic means that you can have the virus and not produce or have any symptoms.
This is very concerning. You see with the flu, you are contagious when you have symptoms. With COVID-19, you can be contagious for 2-14 days even without symptoms.
So what does this mean? Basically, this means that you can infect someone and not even have symptoms.
According to the Centers for Disease Control, people can be infected with the COVID-19  virus and they never get any symptoms.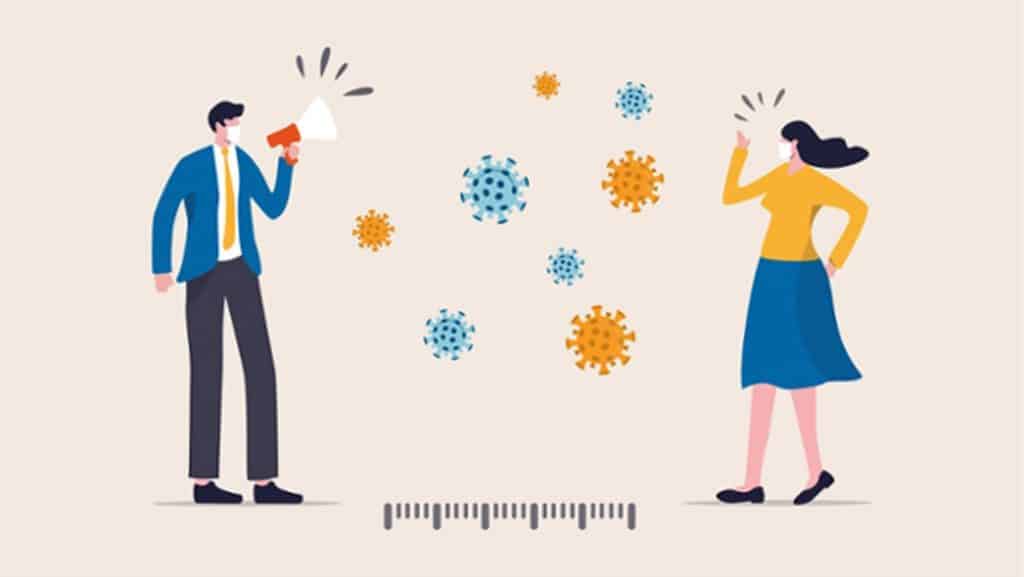 Importance of Personal Protective Equipment
I am sure you have all heard about the problems with the lack of personal protective equipment (PPE), and the need to wear a mask while you are outside.
The personal mask is important because it prevents you from spreading the infection to others. It does not prevent you from getting the infection. This is why it is advised to wear a personal mask when you are shopping, visiting community centers, or visiting a health care center.
People Who Are Asymptomatic Can Infect Others
As of today, there are no visiting hours for nursing homes and hospitals unless there are extreme circumstances. Nursing homes and assisted care facilities are the bulk of new infections. There have been over 5500 nursing home deaths.
You would think that these nursing home residents would be easy to protect because visitation has been shut down. So where are these patients getting the infection from? It is hard to tell but it is possible that one or more of the staff was asymptomatic.
This would make perfect sense because the staff is the only people with access to nursing home patients.
This is very unfortunate because these patients are very vulnerable. They depend on other people for all of their needs.
However, let's suppose the staff was asymptomatic and they were able to spread it to the residents.
Most states are now requiring individuals who go outside to wear a mask. Again this is because wearing a mask will not prevent you from catching the virus. However, wearing a mask will prevent you from spreading the disease to others especially if you are asymptomatic.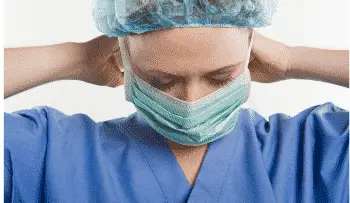 What is Social Distancing
Many travel plans, concerts, or festivals have been canceled because of the social distancing requirements.  Most of these events have thousands of visitors. These places are breeding grounds for germs. When these events are canceled, this is an example of social and physical distancing. You might be wondering how this prevents the spread of COVID-19.
Well, there are many reasons. We know that COVID-19 is by contact and droplet. The Centers for Disease Control has suggested that it may be airborne.  The Centers for Disease Control also suggested we wear masks at all times while outside. The problem is that COVID-19 has a 2-14 day incubation period. During that time you can be totally symptom-free and be totally contagious.
These people are called asymptomatic carriers.  These people can also infect other people.
This is Also the Reason for the 6 Feet of Social Isolation
Staying at least six feet away from other people lessens your chances of catching COVID-19. Wear a cloth face-covering where social distancing can't be practiced, especially in areas of significant community-based transmission.
This is also the reason for the 6 feet of social isolation.
Should Healthcare Workers All Be Tested?
It is proposed that some healthcare workers are asymptomatic for COVID-19. The nursing homes have been devastated. In fact, nursing homes now have the highest amount of infection according to the Governor of Maryland.
The Governor of Maryland has issued a proclamation that all nursing home patients and nursing home staff will be tested. This absolutely makes sense because nursing home patients do not go anywhere. All visitors have been stopped. Therefore, how are nursing home patients becoming infected?
It is assumed that the staff are asymptomatic carriers. An asymptomatic carrier is someone that is infected and contagious, but they have no symptoms.
The asymptomatic carriers will test positive. The Centers for Disease Control cannot officially say how many asymptomatic COVID-19 cases there are.
Do Asymptomatic COVID -19 Positive People Have Antibodies?
Even though the COVID carriers have no symptoms, their bodies have most likely produced antibodies. According to Johns Hopkins, it can take a few days to several weeks for your body to develop antibodies.
Conclusions
COVID-19 is a novel virus. The information about this virus is literally coming in hour by hour. However, we do know that asymptomatic carriers are contagious. Therefore, it is wise to continue wearing your mask while in public.
References:
https://www.hopkinsmedicine.org/health/conditions-and-diseases/the-immune-system
https://www.cdc.gov/coronavirus/2019-ncov/hcp/faq.html