COVID-19 has been devastating physically, mentally, and financially. It seemed as if the curve was trying to flatten when in New York City when he got this terrible news. Three children have died from COVID-like inflammatory illnesses.
Children's Death Linked To COVID-19 Virus
Three children have died from a rare form of the inflammatory syndrome. The pediatricians believe this illness is related to COVID-19 infection. The cause of this syndrome is not known. The syndrome is thought to be caused by some type of virus or bacteria. However, this syndrome is not contagious.
There is evidence that 40% of children diagnosed with this syndrome tested positive for some type of respiratory infection.
Children Were Thought to Not Be Affected in a Severe Way by COVID-19
These deaths are interesting because this is the first time that the COVID-19 disease has been suspected in multiple children's death. Governor Cuomo of New York states that " We originally thought children were not affected. We are not so sure about that now."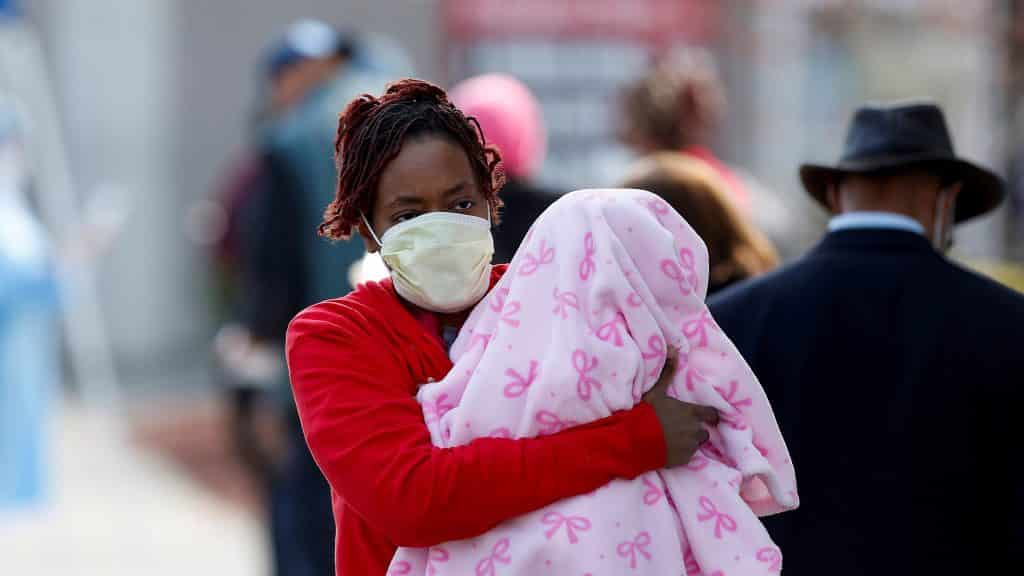 What is Pediatric Multi-Symptom Inflammatory Syndrome?
The first alerts came out of England. The alerts cited features of toxic shock syndrome and incomplete Kawasaki disease, with some children experiencing gastrointestinal symptoms and cardiac inflammation. The New York City health department soon followed with its own alert.
This new emerging syndrome is called Pediatric Multi-Symptom Inflammatory Syndrome. It has features of Kawasaki Disease.
What is Kawasaki Disease?
Kawasaki Disease is a rare disease that affects mainly infants and toddlers. This disease causes acute inflammation in the vessels. This inflammation is called vasculitis.
If the diagnosis is not made early, it can result in coronary artery aneurysms. These aneurysms occur in up to 25% of these children. Kawasaki Disease is the most common acquired heart disease in Western Countries.
Symptoms of Kawasaki Disease
Fever- These are high fevers often > 102F. The fever can last for more than 4 days.
Conjunctivitis or pink eye
Pale skin
Pale mucus membranes
Enlarged lymph nodes
Kawasaki disease
It is most commonly seen in children of Asian descent
Abdominal pain, diarrhea, and vomiting
Swollen feet
Risk Factors for Kawasaki Disease
Children under 5 years old are most at risk of developing Kawasaki Disease.
Boys are affecting more than girls.
Children of Pacific Island descent have a greater risk.
How Does This Pediatric Multi-Symptom Inflammatory Syndrome Affect the Body?
An infection, caused by a bacteria or a virus enters the respiratory tract. This causes the body to activate the immune system. This activation involves white blood cells, cytokines, and other immune factors.
Plasma cells are believed to play a role in the cascade that leads to coronary arteries becoming inflamed. These plasma cells are also prominent in the respiratory tract.
This process leads to myocarditis or inflammation of the muscle in the heart.  
This leads to inflammation of the arteries, which leads to a weakening of the arteries. As a result, aneurysms occur. These coronary aneurysms lead to stenosis and clot formation, which can result in heart attacks, rupture of the arteries, arrhythmia, or death.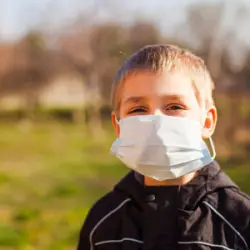 COVID-19 Mimics Kawasaki Disease in Children
Now back to COVID-19 in children. This Pediatric Multi-Symptom Syndrome mimics Kawasaki disease.
In one case according to Westchester County officials,  one 7-year-old child died from neurological complications. The strange thing is that this child tested positive for COVID antibodies.  COVID antibodies would mean the patient has recovered. So how did this inflammatory syndrome happen?
The other case was a 5-year-old boy who died at Mount Sinai Hospital. Doctors have stated that the syndrome has symptoms similar to Kawasaki Syndrome and Toxic Shock Syndrome. These syndromes can also develop in children who have not tested positive for COVID-19.
According to the Commissioner of Disease Control In New York, 15 children have been hospitalized. New York State has recorded 73 cases of this mysterious syndrome.
 Conclusion
There has been no direct link associated with COVID-19 and these children's death. It is worth noting that all of these children tested positive for the COVID-19 virus.
At any sign of illness, parents should take their children to a pediatrician. If the pediatrician is not available, the parents should take the child to the emergency department. Children's Death Linked To COVID-19 Virus.
References
https://www.cdc.gov/mmwr/volumes/69/wr/mm6914e4.htm