The Best Ginger for Nausea and Vomiting During Pregnancy
The best ginger for nausea and vomiting during pregnancy. Being pregnant is one of the most joyous times of woman's life.  However sometimes that joy can be interrupted because of severe nausea and vomiting.
Although there are many medications that are available, maybe women worry about the side effects. Ginger has been used for hundreds of years for all kinds of gastrointestinal problems including nothing and vomiting in pregnancy.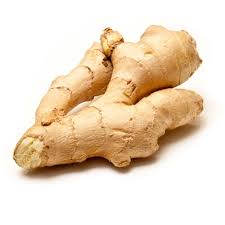 Ginger is a member of the Zingiberaceae Family. Ginger is a popular spice used especially in Asian countries. Ginger contains over 400 compounds
Ginger has been used in India, China, and Europe since the 9th century. Ginger is known to add directly to the gastrointestinal system to reduce nausea. Ginger is known as a popular home remedy for nausea and vomiting during pregnancy.
Ginger Treats the Followings Conditions
Nausea
 Diarrhea
 Loss of appetite
Infections
Bronchitis
 Vomiting
 Cancer
How Does Ginger Work and Presentations of Ginger
Not only does ginger smooth the GI tract, it also increases the gastric tone and mobility of the GI tract. Ginger also helps the stomach to empty. The part of the ginger that has the medical properties us the part of ginger called "gingerols".
Ginger comes fresh, candies, powdered and grounded. Ginger also comes in pills, capsules, liquids, and teas
Organic Ginger Root Tea
Nausea and Vomiting in Pregnancy
The best remedy that ginger is known for is its ability to relieve nausea and vomiting according to this study Nause is defined as an uncomfortable sensation in the throat or esophagus. This tea relieves nausea.
Vomiting is defined as the involuntary expulsion of contents in the stomach. Nausea and vomiting can occur separately, but vomiting is usually preceded by nausea.
Nausea and vomiting affect a large number of pregnant women. It is estimated that up to 80% of all pregnant women have some form of nausea and vomiting in the first trimester. These symptoms usually resolve around 12-14 weeks.
However, there are women who have nausea and vomiting throughout their entire pregnancy.  Mom Knows Best, a blog about everything parenting has an excellent article about the benefits of ginger in pregnancy.
Evidently, this often debilitating condition can have a significant impact on the quality of a woman's life, both personally and professionally, and can be emotionally traumatic. There are medications to control nausea and vomiting, but many women are afraid to take the medicine for fear of harming the baby.
In some women, nausea, and vomiting can result in dehydration, headache, electrolyte imbalance, false labor, and muscle pain.
Ginger does not have any side effects on the baby.
Bottom Line
 Ginger has a long tradition of easing gastric complaints. Ginger has a long safety history. Ginger is indeed a safe choice for pregnant women.
.