Low Carb Jerk Chicken Wings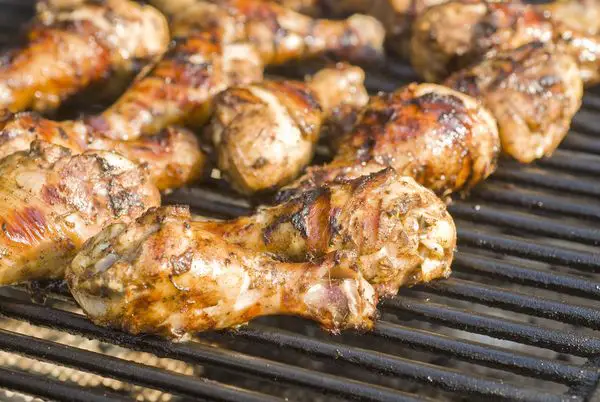 (makes 6-8 servings)
Ingredients
1/2 cup malt vinegar
2 tablespoons dark rum
2 scotch bonnet peppers, one de-seeded, the other with seeds, both chopped
1 red onion, chopped
4 green onion tops, chopped
2 tablespoons fresh thyme leaves, chopped
2 tablespoons olive oil
2 teaspoons salt
2 teaspoons black pepper
4 teaspoons allspice
4 teaspoons ground cinnamon
4 teaspoons ground nutmeg
4 teaspoons ground ginger
2 tablespoons dark brown sugar
1 tablespoon soy sauce
2 teaspoons molasses
5lbs chicken wings
1/2 cup lime juice
salt and pepper
Directions
Put vinegar, rum, hot peppers, onion, green onion tops, thyme olive oil, salt, pepper, allspice, cinnamon, nutmeg, ginger, brown sugar, soy sauce, and molasses in a blender or food processor. Pulse until mostly smooth.
Place the chicken in a large freezer bag or roasting pan or baking dish. Pour the lime juice over the chicken and coat well. Add the jerk paste to the chicken pieces and coat well. Seal the bag or cover the pan with the chicken with plastic wrap. Refrigerate overnight.
When ready to cook the chicken, remove the chicken from the bag or pan. Put the remaining marinade in a small saucepan. Bring to a boil, reduce the heat, and simmer for 10 minutes. Set aside to use as a basting sauce for the chicken.
Preheat the grill to medium high. Sprinkle the chicken with salt and pepper. Place the chicken on the grill and cover. Cook for 12-15 minutes, basting occasionally with the cooked marinade. When done, the chicken should be completely cooked.
Transfer the chicken to a platter, tent loosely with foil, and let rest for 10-15 minutes. Serve hot with beans and rice.
Enjoy!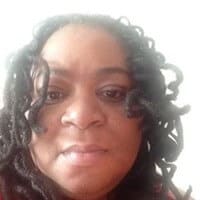 My name is Phyllis Robinson MSN, RN. I have been a Registered Nurse for 27 years in the Cardiac Intensive Care Unit. I am passionate about cardiac care and heart disease. I also want this blog to be an educational tool that people can refer to for traditional and alternative treatment. I will blog on heart disorders such as high blood pressure, congestive heart failure, cardiomyopathy, and high cholesterol.
I received my Nursing degree from Baltimore Community College.
I went on to receive my Masters in Nursing from Walden University
I have worked for almost 30 years in Critical Care with a focus on heart health. I am an advocate of preventive healthcare.