People have used home remedies for the treatment of high blood pressure for centuries. People who are conscious of their health is aware that lemon has a plethora of benefits. People are conscious of their health also tend to walk and exercise at a higher rate than the general population. Lemon and aerobic exercise have been used for its health benefits for hundreds of years.
Shop Blood Pressure Monitors from Omron Healthcare
Eating Lemon and Walking Daily Decreases Blood Pressure
It is well known that certain food has the ability to decrease high blood pressure. Several studies have shown that lemon is a fruit that is rich in antioxidants. Lemons contain minerals, vitamins, fiber, and essential oils. This study was done on a group of women that has symptoms related to metabolic syndrome. The water in the lemon peels had a dramatic effect on systolic or the "top number" blood pressure.
This particular group of women also exercised by walking daily. We also know that daily walking helps the blood pressure. The study involved middle age women who ingested daily lemon and who exercised daily by walking.
Shop Blood Pressure Monitors from Omron Healthcare
High blood pressure can have devastating effects on the body. High blood pressure affects the heart, kidneys, brain, and other bodily systems. Medication is used to control blood pressure. However, sometimes the medication does not work, or the side effects are so horrible, the individual cannot tolerate them.
Everyone has heard how drinking lemon will drop your blood pressure, or make you lose weight. Well, this study actually confirms it.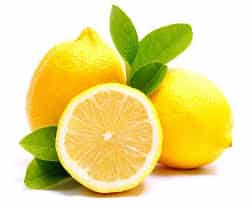 How Much Lemon Was Consumed for Blood Pressure Control
The participants in the study consumed half a lemon a day. Lemon is a species of the evergreen tree. Lemon is a native of Asia. Lemon is used for cooking, health benefits, and cleaning agents.
Shop Fitness Devices from Omron Healthcare
How Many Steps per Day Did the Women Walk
The women averaged 7500 step per day. The more steps that were taken, the more the systolic blood pressure dropped. Aerobic exercise is known in decrease blood pressure, decrease blood sugar, and decrease obesity.
Citrus fruits are beneficial for health. Lemon has citric acid, loads of vitamin C, and antioxidants.
Bottom Line
Lemon and walking have been proven to lower blood pressure.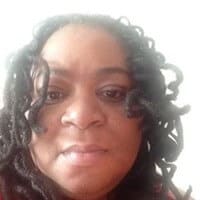 My name is Phyllis Robinson MSN, RN. I have been a Registered Nurse for 27 years in the Cardiac Intensive Care Unit. I am passionate about cardiac care and heart disease. I also want this blog to be an educational tool that people can refer to for traditional and alternative treatment. I will blog on heart disorders such as high blood pressure, congestive heart failure, cardiomyopathy, and high cholesterol.
I received my Nursing degree from Baltimore Community College.
I went on to receive my Masters in Nursing from Walden University
I have worked for almost 30 years in Critical Care with a focus on heart health. I am an advocate of preventive healthcare.