Sweet Potato Pancakes with Balsamic Maple Mushrooms Heart Healthy Recipe
Makes: 4 Servings
Total Cost: 
Prep time: 45 minutes
This healthful version of pancakes features the delicious goodness of mashed sweet potatoes and whole grains, artfully balanced with sweet savory sautéed mushrooms infused with maple syrup and balsamic vinegar. This dish is perfect for dinner or brunch.
Ingredients
For Sweet Potato Pancakes
3 
medium sweet potatoes or yams (orange flesh)
2 tablespoons
vegetable oil
2 teaspoons
baking powder
For Balsamic Maple Mushrooms
1 pound
cremini and/or white button mushrooms, quartered
1 tablespoon
vegetable oil
1 tablespoon
balsamic vinegar
Directions
1. Microwave sweet potatoes until soft; let cool. Peel and mash potatoes, using an electric mixer.
2. Add milk, egg, and vegetable oil to potatoes; mix. Sift together dry ingredients and add to potato mixture. Mix on low until just blended.
3. Heat non-stick skillet or griddle over medium heat; coat skillet with cooking spray.
4. Use 1/4 cup of batter per pancake, ladling into hot skillet.Wait until pancake bubbles and looks slightly dry on top before flipping over.
5. While pancakes are cooking, heat 1 tbsp vegetable oil in another skillet (do not use non-stick) over medium flame.
6. Add quartered mushrooms and toss coat with oil. Let simmer, stirring occasionally, until juices run.
7. Add maple syrup and balsamic vinegar to pan. Let simmer until sauce reduces and thickens.
8. To serve, stack 2-3 pancakes, alternating with balsamic maple mushrooms.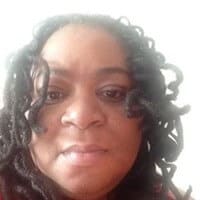 My name is Phyllis Robinson MSN, RN. I have been a Registered Nurse for 27 years in the Cardiac Intensive Care Unit. I am passionate about cardiac care and heart disease. I also want this blog to be an educational tool that people can refer to for traditional and alternative treatment. I will blog on heart disorders such as high blood pressure, congestive heart failure, cardiomyopathy, and high cholesterol.
I received my Nursing degree from Baltimore Community College.
I went on to receive my Masters in Nursing from Walden University
I have worked for almost 30 years in Critical Care with a focus on heart health. I am an advocate of preventive healthcare.