Nurses are special! Everyone knows a nurse or has a nurse in their family. For the 17th year in a row, nurses shave been voted the most ethical and trustworthy profession. Nurses have been in the spotlight lately because of everything that is going on. Nurses appreciate gifts! In this article, I will go over some inexpensive gifts for nurses!
These are some gifts that every nurse can use. These gifts can be given oh holidays, birthdays. or just to say I love you! Many of these gifts can be used for Nurses Week gifts or just to show love to a nurse.
Nurses are in the news because of their heroism in the COVID -19 pandemic. Nurses are on the frontline of COVID and many people are wanting to provide the nurses with gifts of appreciation. 
Pretty Compression Stockings For Nurses
Nurses are on their feet for almost 12 hours a day. The hospital's floors are made of concrete. This concrete is very hard on the nurses' joints and bones.  Compression stockings are support hosiery for nurses. These support hosiery prevent swelling. 
Standing for such a long time also makes a nurse susceptible to varicose veins.  Varicose veins are swollen twisted veins that are under the skin. These veins usually occur in the legs. Compression stockings help the blood flow in the nurses legs. There are many stylish compression stockings for nurses. 
Varicose veins occur when the vein walls are damaged. Varicose veins are painful. Compression stockings can do wonders to ease the pain. Compression stockings have been used for decades to provide relief for sufferers of varicose veins. 
In fact, some insurance companies require that you wear compression stockings before they will pay for other treatment. 
Pretty Nursing Bags
Every nurse needs a stylish bag. We store all kinds of goodies in bags including nursing books, stethoscopes, pens, pencils, organizers, and snacks! These bags have many pockets. These NurseMate bags are easy to clean. 
Multiple storages and document compartments
Heavy-Duty Zippers and Seams
Stain Resistant, Non-Skid Padded Bottom
Nurse Shoes
Every nurse will tell you a good pair of shoes are worth their weight in gold! Good nursing shoes are important because they provide support. A good pair of shoes are essential because they provide stability on those hard cement floors. 
Nursemates has been the premier maker of nurses shoes for decades.  These shoes are like walking on a cloud! They do run large/wide so make sure you order a half size smaller than what you normally would. 
Click here to shop Nurse Mates slip-resistant shoes.
Stethoscope For Nurses
A good stethoscope is a must-have for a nurse. Every nurse in a clinical setting needs a good stethoscope. These are the best stethoscopes for:
A good stethoscope is important because nurses perform assessments at least once a shift. With a good stethoscope, a nurse can detect many abnormal sounds of the heart and lungs. Remember, nurses are with the patients 24 hours a day. The physicians have limited contact with the patients. Therefore, the doctors count on the nurses' assessment skills to let them know of any changes.
The Littman brand has been the most reliant and popular stethoscope for decades. 
Conclusion
The nursing profession is the most ethical profession for the 17th year in a row. There are multiple reasons for that distinction. Nurses are also very appreciative! Thank a Nurse Today!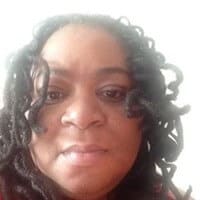 My name is Phyllis Robinson MSN, RN. I have been a Registered Nurse for 27 years in the Cardiac Intensive Care Unit. I am passionate about cardiac care and heart disease. I also want this blog to be an educational tool that people can refer to for traditional and alternative treatment. I will blog on heart disorders such as high blood pressure, congestive heart failure, cardiomyopathy, and high cholesterol.
I received my Nursing degree from Baltimore Community College.
I went on to receive my Masters in Nursing from Walden University
I have worked for almost 30 years in Critical Care with a focus on heart health. I am an advocate of preventive healthcare.