Who says you have to wait until Thanksgiving to enjoy roasted turkey? This is a terrific healthy American dinner that will help increase your vegetable intake for the day. Heart Healthy Recipe:
For the Roasted Turkey
For the Butternut Squash
For the Asparagus

3.86
 Priceper serving

252
 Caloriesper serving

1.0 g
 Sat. Fatper serving

71 mg
 Sodiumper serving
Directions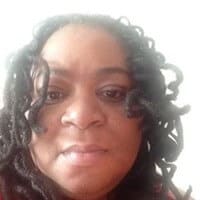 My name is Phyllis Robinson MSN, RN. I have been a Registered Nurse for 27 years in the Cardiac Intensive Care Unit. I am passionate about cardiac care and heart disease. I also want this blog to be an educational tool that people can refer to for traditional and alternative treatment. I will blog on heart disorders such as high blood pressure, congestive heart failure, cardiomyopathy, and high cholesterol.
I received my Nursing degree from Baltimore Community College.
I went on to receive my Masters in Nursing from Walden University
I have worked for almost 30 years in Critical Care with a focus on heart health. I am an advocate of preventive healthcare.