As a nursing student, you have finally graduated! All of the years of tears and sweat are over. You can't wait to walk across the stage and get your diploma. This article will discuss nursing certification for new nurses.
Nursing Certifications For New Nurses
I get it! I have been a nurse for a little over 30 years. In fact, I graduated in the year 1990. There was no such thing as a computer NCLEX.
You see when I graduated, there was a Graduate Nurse status. We worked as a graduate nurse until we took the NCLEX. Everyone in the entire country had to take it at the same time!
The test was divided into specialties on pencil and paper. When you were done, you did not get the results right away. You had to wait for almost 6-8 weeks for the results.
You knew if you had passed if you received a small white envelope. It was your license inside. If you got a big envelope, you knew you had failed and it was information on retesting.
So you get a job and you find out you want to advance your career.
Should New Nurses Get Certifications
Most nurse certifications require at least 2 years to get certified. This is because it takes a minimum of two years in order to become an expert in your field. New nurses should concentrate on following your preceptor and learning everything you can.
New nurses should not get certification because they do not have enough experience. However, after you get 2 years of experience, most organizations will let you take the test.
Certifications for Nurses
Nurse Practitioner Certifications
Clinical Nurse Specialist Certifications
Nurse Practitioner Certifications
Nurse Practitioner Certifications
Interprofessional Certifications
Nurse Practitioner Certifications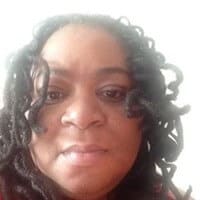 My name is Phyllis Robinson MSN, RN. I have been a Registered Nurse for 27 years in the Cardiac Intensive Care Unit. I am passionate about cardiac care and heart disease. I also want this blog to be an educational tool that people can refer to for traditional and alternative treatment. I will blog on heart disorders such as high blood pressure, congestive heart failure, cardiomyopathy, and high cholesterol.
I received my Nursing degree from Baltimore Community College.
I went on to receive my Masters in Nursing from Walden University
I have worked for almost 30 years in Critical Care with a focus on heart health. I am an advocate of preventive healthcare.