Magnesium Benefits
Magnesium is used by the body for over 300 processes.  Some of the diseases that are known to respond to magnesium are the following:
Coronary Heart Disease
Myocardial Infarction
Diabetes
Joint and muscle pain
Tinnitus
A migraine headache
Asthma
Alzheimer's disease
Jigsaw Magnesium w/SRT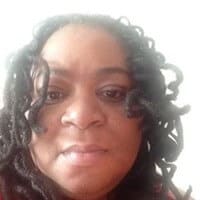 My name is Phyllis Robinson MSN, RN. I have been a Registered Nurse for 27 years in the Cardiac Intensive Care Unit. I am passionate about cardiac care and heart disease. I also want this blog to be an educational tool that people can refer to for traditional and alternative treatment. I will blog on heart disorders such as high blood pressure, congestive heart failure, cardiomyopathy, and high cholesterol.
I received my Nursing degree from Baltimore Community College.
I went on to receive my Masters in Nursing from Walden University
I have worked for almost 30 years in Critical Care with a focus on heart health. I am an advocate of preventive healthcare.