How To Make Mashed Cauliflower

This is a very easy recipe that is allowed on a low carb or ketogenic diet.
Ingredients:
1 medium head cauliflower, trimmed and cut into small florets
2 tablespoon of real butter
2 Tablespoons of cream cheese
1/2 teaspoon fine sea salt
1/4 teaspoon ground black pepper
Utensils Needed for Mashed Cauliflower
Add the butter, cream cheese, salt, and pepper to the cauliflower and whisk until the cauliflower is smooth with no lumps. A mixer is also good to use to make sure there are no lumps. Serve once the cauli mash is cooled.
Per Serving: 110 calories (80 from fat), 9g total fat, 1g saturated fat, 330mg sodium, 8gcarbohydrates, (3 g dietary fiber, 3g sugar), 3g protein.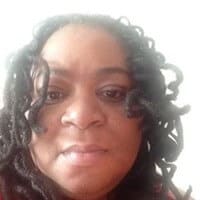 My name is Phyllis Robinson MSN, RN. I have been a Registered Nurse for 27 years in the Cardiac Intensive Care Unit. I am passionate about cardiac care and heart disease. I also want this blog to be an educational tool that people can refer to for traditional and alternative treatment. I will blog on heart disorders such as high blood pressure, congestive heart failure, cardiomyopathy, and high cholesterol.
I received my Nursing degree from Baltimore Community College.
I went on to receive my Masters in Nursing from Walden University
I have worked for almost 30 years in Critical Care with a focus on heart health. I am an advocate of preventive healthcare.